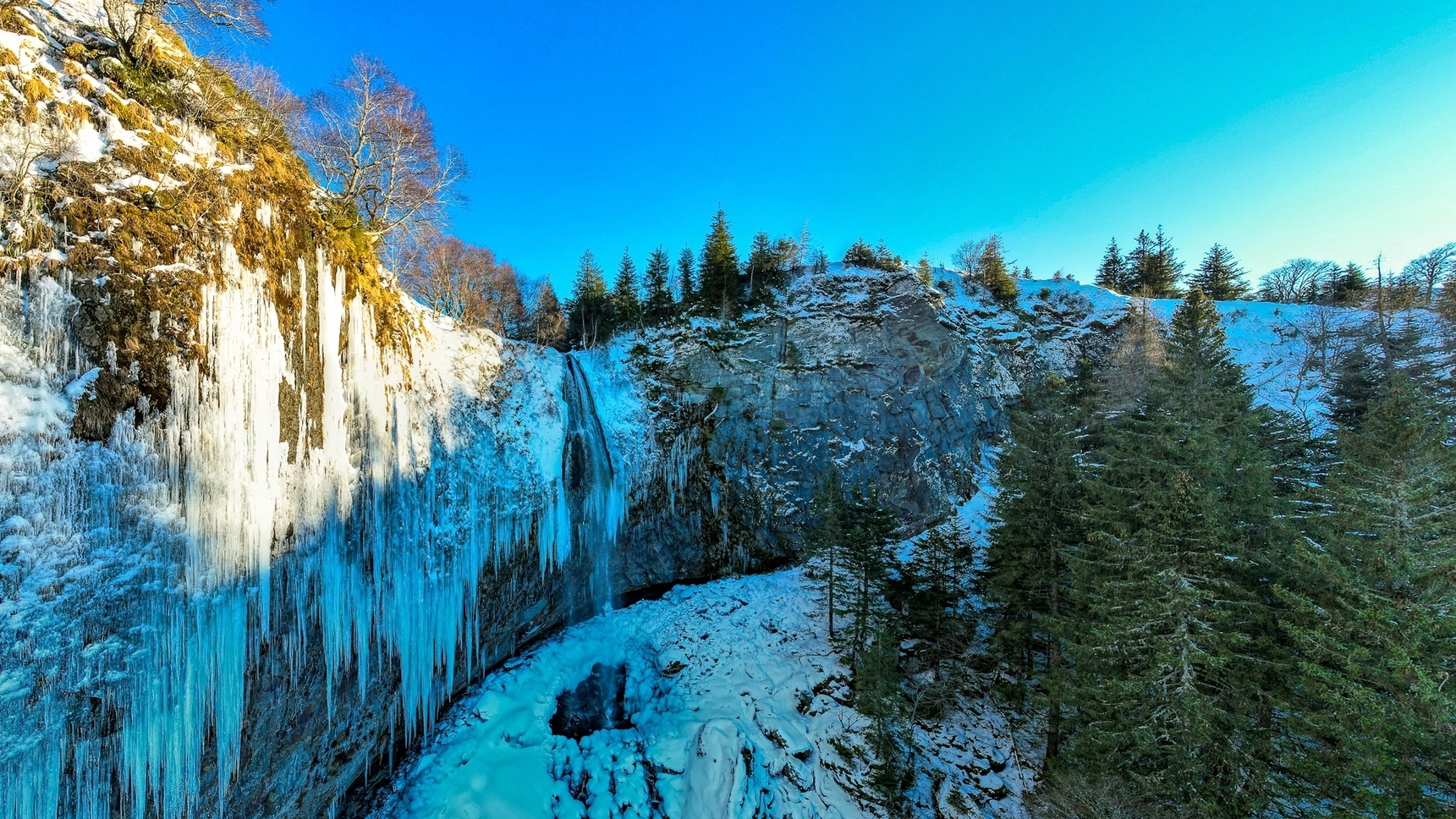 Massif du Sancy, the Grande Cascade at Mont Dore, caught in the ice
La Grande Cascade, highest waterfall in Auvergne
Located in the Massif du Sancy, the Grande Cascade has its source on the Durbise plateau and falls from a height of 32 m
The Great Waterfall covered in ice in winter
During the winter, the Grand Cascade is covered by ice from November to February. It offers a unique and spectacular spectacle during this period. Access is difficult during this period.
How to get to the Grand Cascade
Departure from Mont Dore, then progress through the undergrowth to reach the Grand Cascade and enjoy the Show.
Departure from the Col de la Croix Saint Robert, follow the path towards the Roc de Cuzeau then follow the indications towards the Grande cascade while progressing on the Durbise plateau.
Vidéos & Photos - Massif du Sancy, the Grande Cascade at Mont Dore, caught in the ice