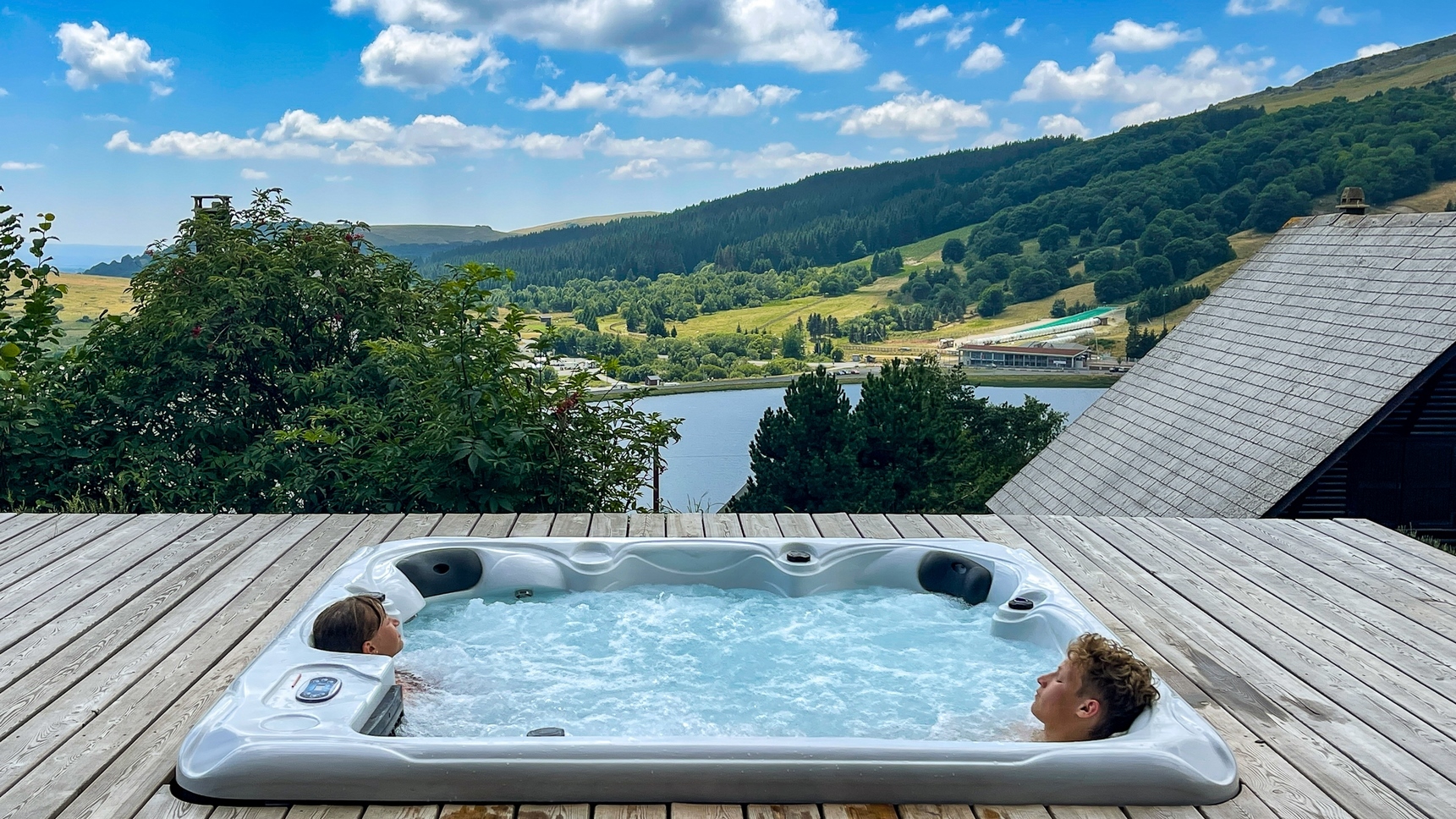 Chalet with Spa in Super Besse, enjoy a magnificent view of the ski resort of Super Besse
Chalet with Private Spa in Super Besse, 38° water and light therapy
Chalet with Private Spa in Super Besse
Chalet with Private Spa in Super Besse
After a day of discoveries and adventures, nothing better than relaxing in an outdoor spa heated to 38°C and equipped with light therapy. Imagine yourself enjoying this oasis of relaxation on the chalet's terrace with stunning views. The Super Besse chalet with private spa is the ideal place to recharge your batteries and offer you an unforgettable experience in the company of your loved ones. So, are you ready to live a moment of pure happiness?

Spa chalet with view of the Massif du Sancy and the Monts du Cantal

Treat yourself to a moment of pure relaxation in our private spa, while admiring the breathtaking view of Super Besse. The Massif du Sancy, the Monts du Cantal, Lake Hermines and the sparkling ski slopes unfold before your amazed eyes. Let yourself be seduced by the unforgettable beauty of this spectacular panoramic view. Nothing like this unique experience to recharge your batteries and rejuvenate your spirit close to nature.
Vidéos & Photos - Chalet with Spa in Super Besse, enjoy a magnificent view of the ski resort of Super Besse