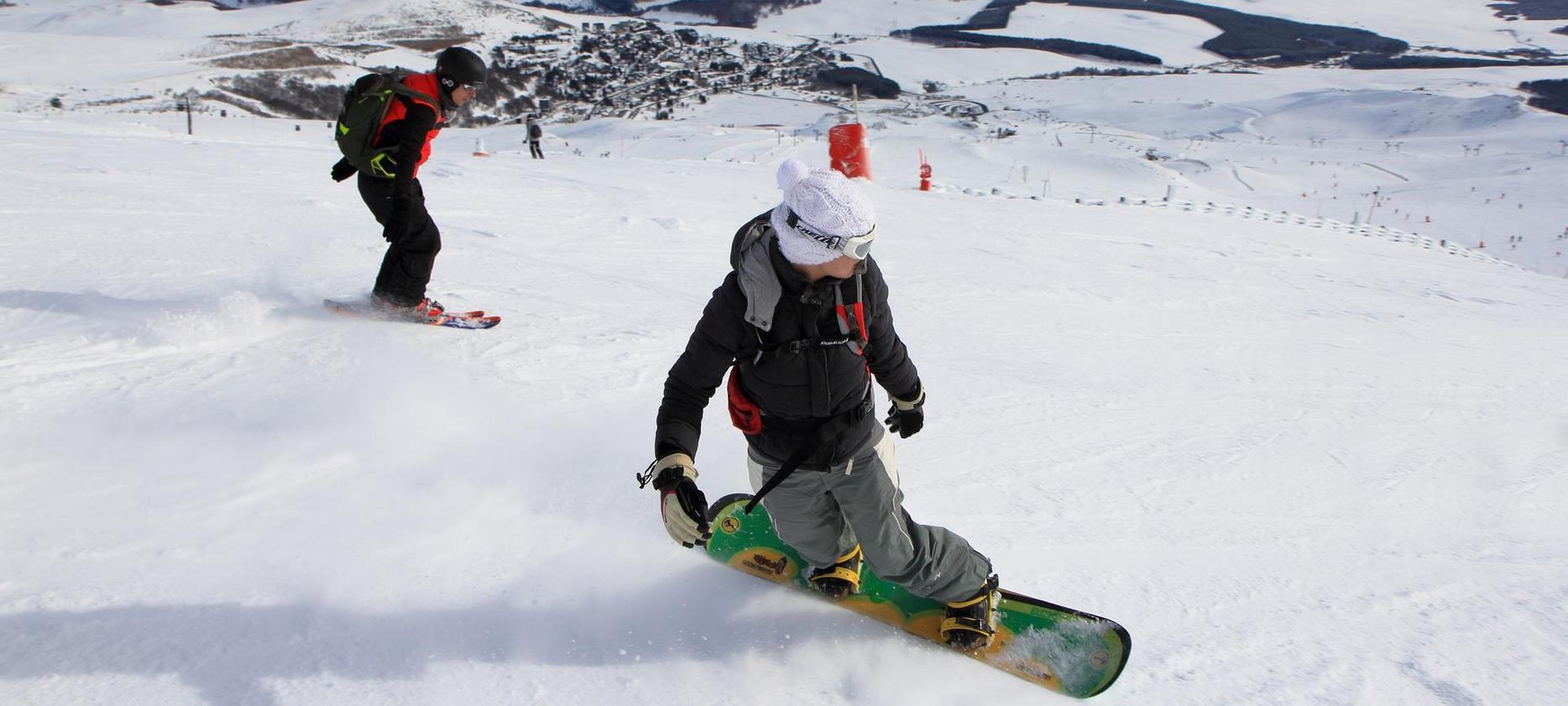 Snowboarding, another way to ski in Super Besse
Skiing in Super Besse on a Snowboard
Snowboarding, also known as snowboarding, is a sliding sport rich in thrills.
It is practiced using a snowboard, a pair of bindings and a pair of suitable shoes or "boots".
This sport was born from the meeting of two ancestral practices, skiing (of Scandinavian origin) and surfing (of Hawaiian origin). The position of snowboarders on their boards is directly inspired by that of surfers: in profile, with their feet one behind the other.
To watch: Chalet for rent in Super Besse center, the Anorak chalet 4/10 people
If you are a beginner in this discipline, the ESF, French Ski School of Super Besse will introduce you to this sliding sport, a fun learning is also possible for toddlers, from three years old.
Your family chalet the Anorak in Super Besse
Patrice
Tel: 06 86 75 47 66
Email: patrice@lanorak.com
Site: www.lanorak.com
Vidéos & Photos - Snowboarding, another way to ski in Super Besse