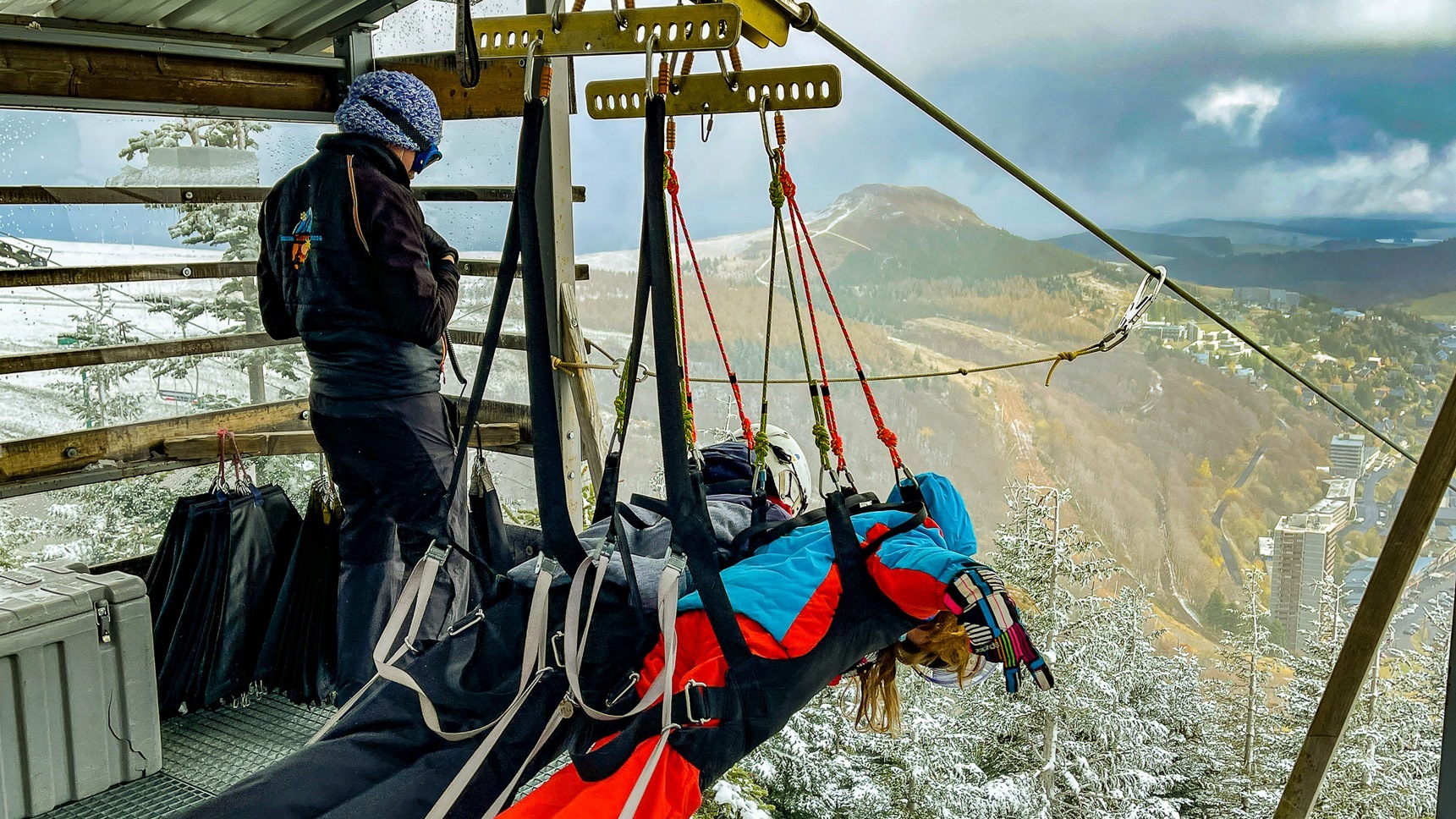 Fantasticable zip line, giant zip line in Super Besse in Auvergne
The Zipline in Super Besse welcomes you during the winter season
The longest zip line in Europe, the Super Besse zip line offers you multiple sensations during your skiing holiday. It offers you a wide panorama of the snow-covered Super Besse resort, the frozen Lac des Hermines, the Puy du Chambourguet under the snow.
The Super Besse Tyrolean, for whom?
The Zipline is aimed at the greatest number with weight and size constraints for the youngest. Duo descents make it easier for as many people as possible to discover the Tyrolean.
Super Besse Zipline Information
1600 meters downhill, 240 meters uphill, 120 km/h top speed, 45 meters above ground and 120 seconds downhill.
Vidéos & Photos - Fantasticable zip line, giant zip line in Super Besse in Auvergne