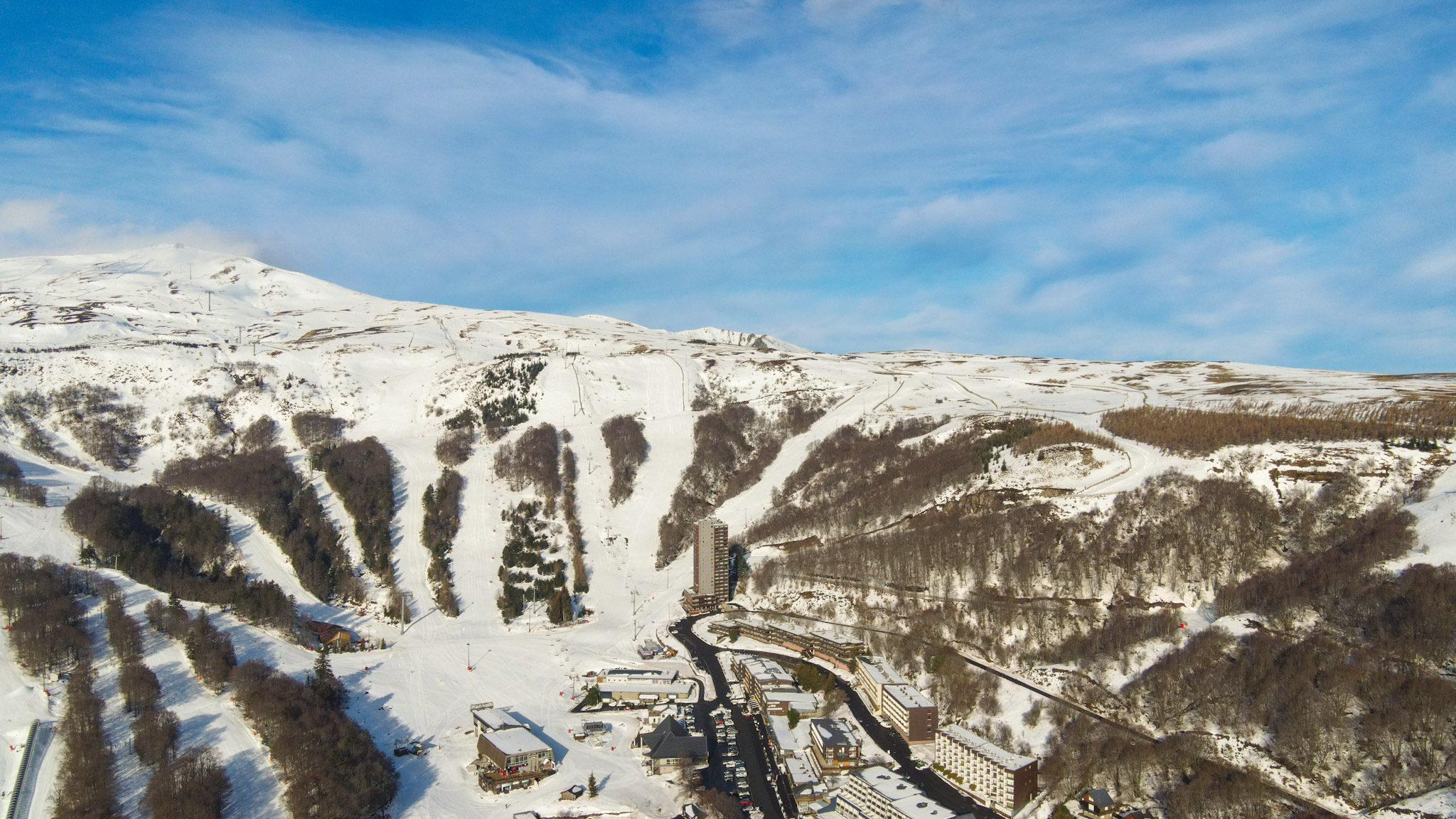 Photos - Super Besse ski resort seen from the sky under the snow
Discover the Super Besse ski resort seen from the sky under the snow
Geographical location of the Super Besse resort
Created in 1961, the Super Besse ski and winter sports resort is located on the southern flank of the Massif du Sancy. it is 7 km from Besse and 50 km from Clermont Ferrand.
Ski area of the Super Besse ski resort
Labellized Family Plus, its area being from 1300 to 1850 meters, its area is particularly suitable for learning to ski. The domain includes 27 slopes and 21 ski lifts.