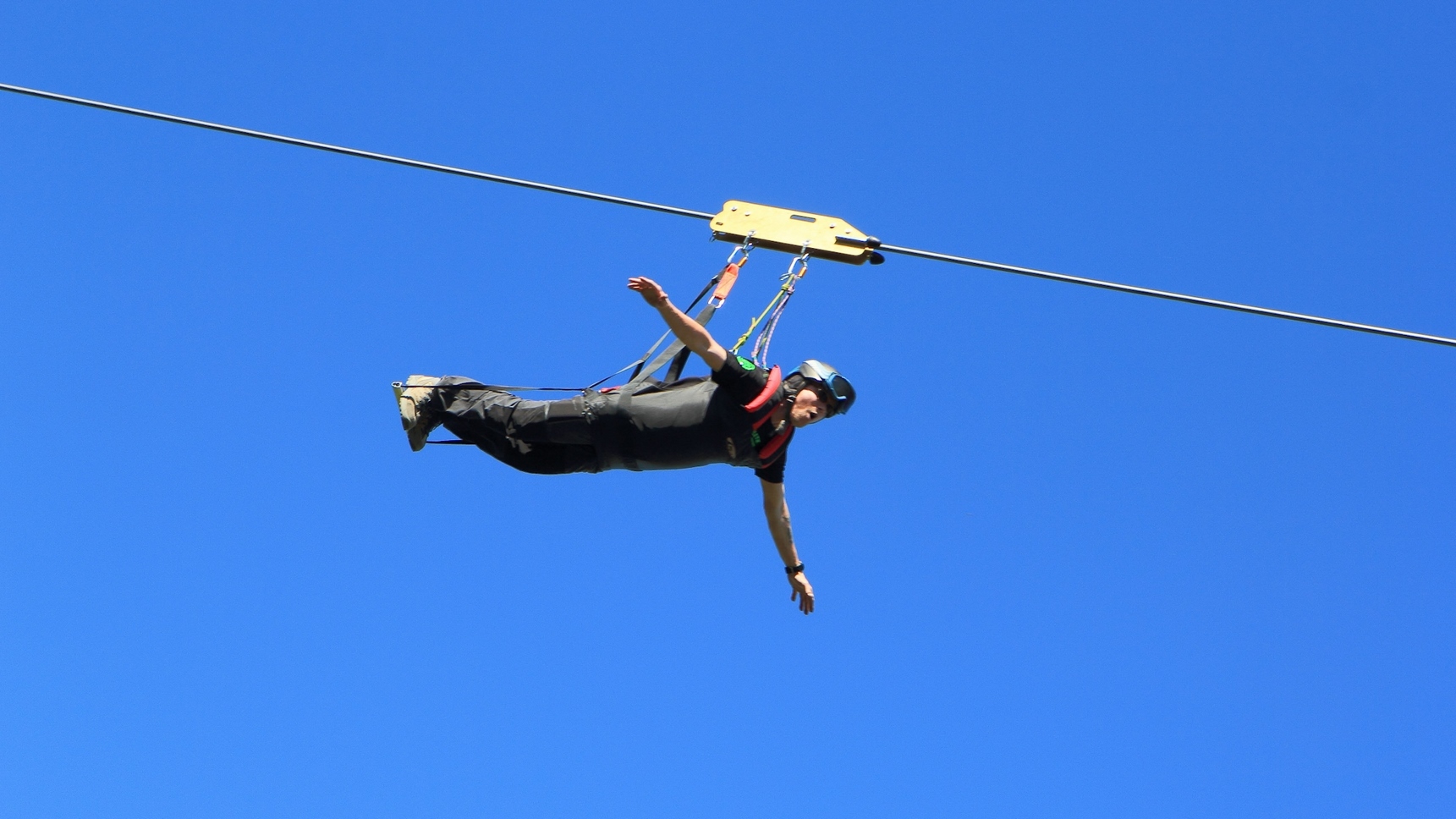 Fantasticable zip line, full of sensations in Super Besse
The Super Besse Zipline, the longest in Europe
This giant 1600m long zipline will allow you to fly over the resort. This elevation of 240m is the largest in France!
The Super Besse Zipline: unique sensations
The Tyrolean de Super-Besse reopens its cable, every year, at the beginning of April. Fans of thrills, don't miss this infernal descent 1600 m long. The vertiginous flight over the resort at a height of 45 m above the ground, top speed 120 km/h, all in the direction of Lac des Hermines 240 m below.
In solo or in duo, this extraordinary descent will mark your visit to Super Besse in summer as in winter.
Open until the end of September
A panorama of the Super Besse Unique Station
From the start of the Zipline, you have a magnificent view of the resort of Super Besse, the Lac des Hermines, the Puy de Chambourgurt and the Monts du Cantal .
Vidéos & Photos - Fantasticable zip line, full of sensations in Super Besse