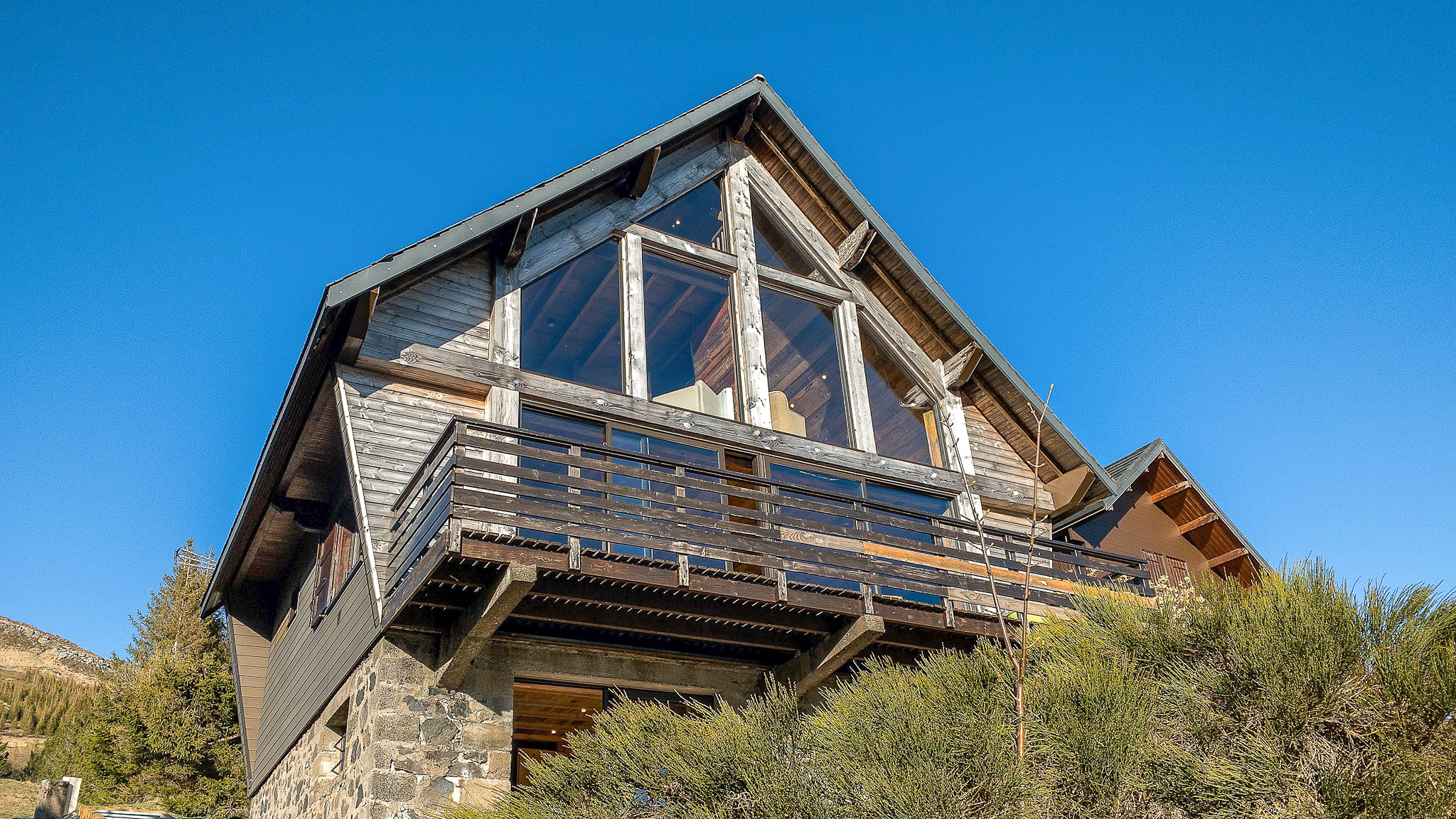 Photos and Images of Chalet l'Anorak, Chalet in Super Besse
Chalet L'Anorak in Super Besse is the ideal destination for those looking for the ultimate French holiday experience. This magnificent chalet is located in the heart of Super Besse, offering a breathtaking view of the Lac des Hermines. Whatever the season, it offers its guests an escape into the majestic beauty of the French countryside.

One of the main characteristics of this chalet is its privileged location. It is conveniently located close to the center of Super Besse, making it an ideal location for those wishing to explore the local attractions. The proximity to the city center also means visitors can indulge in some of the best restaurants and cafes Super Besse has to offer.

In addition, Chalet L'Anorak offers a unique spa experience with its outdoor spa. This gives guests a chance to relax in luxury while taking in the stunning scenery that surrounds the chalet. The spa is the perfect way to fully immerse yourself in the serene and calming surroundings of Super Besse, making it an ideal retreat from the hustle and bustle of everyday life.
The Chalet l'Anorak overlooks the Lac des Hermines in Super Besse

In addition to its ideal location and luxurious amenities, Chalet L'Anorak also offers breathtaking views of Lac des Hermines. This picturesque lake is surrounded by lush greenery and offers a tranquil and serene setting to relax and unwind. The view of this enchanting lake from the chalet will take your breath away.

Chalet L'Anorak in Super Besse is a luxurious holiday destination that offers the perfect blend of comfort and convenience. With its stunning views, spa experience, and proximity to downtown, it's a perfect choice for those looking to get away from it all in a serene environment. Whether you are planning a romantic getaway or a family vacation, Chalet L'Anorak is an excellent choice that will leave you with unforgettable memories.