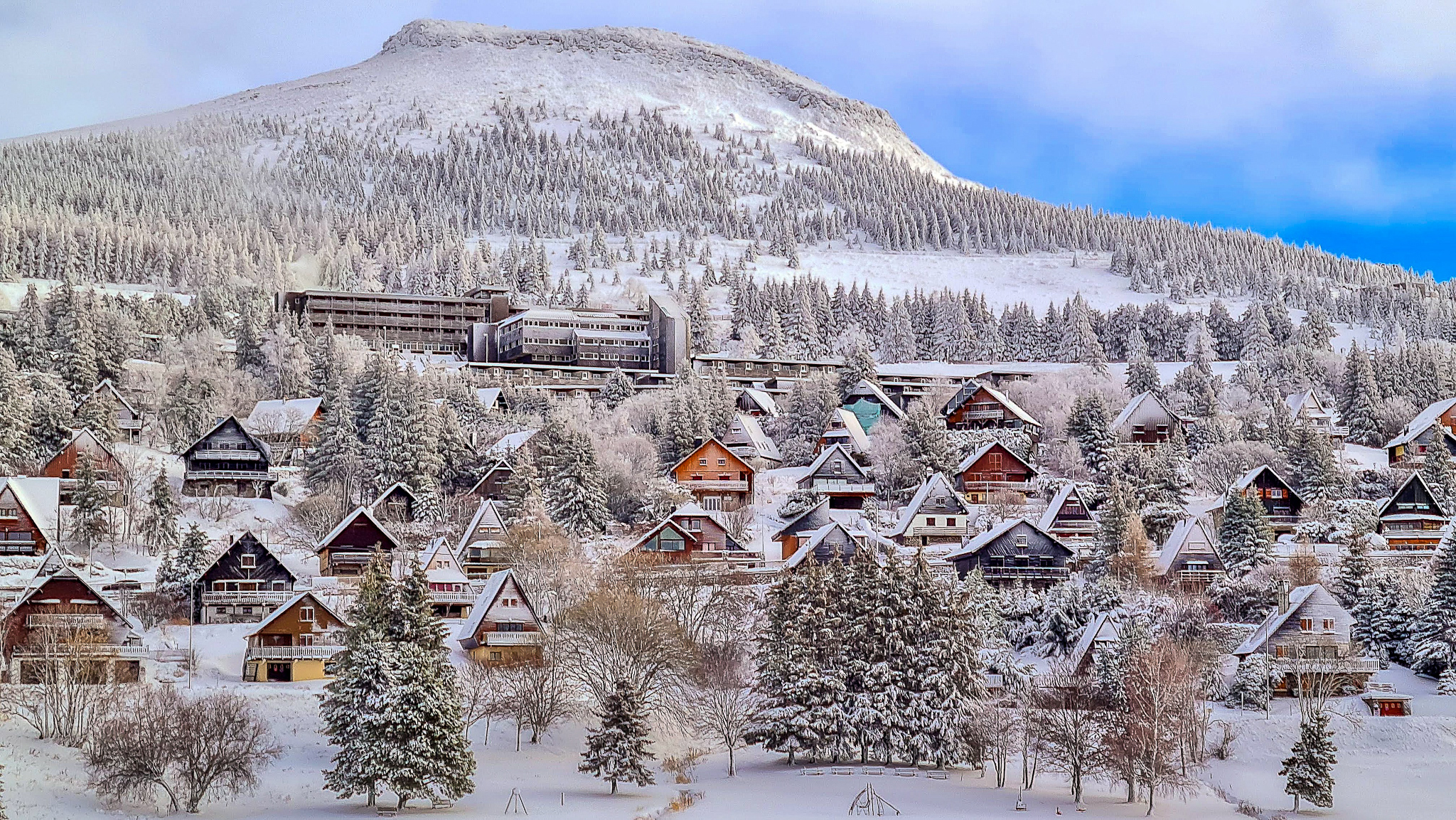 The Chalet l'Anorak after the heavy snowfalls of the night
Early awakening after a night of snowfall at Chalet l'Anorak in Super Besse
Are you in the mood for ski slopes, fluffy white snow and crisp mountain air? Then you'll want to check out Chalet l'Anorak located just near the center of Super Besse! Nestled in the slopes of Puy de chambourguet, this charming chalet is the ideal place for a winter getaway. Whether you are looking for ski or snowshoe adventures in freshly fallen snow, or want to bask in the beauty of a tranquil winter landscape, Chalet L'Anorak has something special that will make your stay truly unforgettable. So put on your anoraks and brave the powdery snowdrifts and icy winds - at Chalet L'Anorak, even Mother Nature knows how to have fun!
Magnificent view of Chalet l'Anorak after the heavy snowfall
A winter wonderland is how many describe Super Besse after the snowfall, and it's easy to see why! Chalet L'Anorak offers a majestic view of the panorama below, with snow-covered ski slopes nestled between the picturesque Cantal mountains and surrounded by a sparkling Lac des Hermines. This very heavy snowfall has enhanced the beauty of this incredible landscape, making it truly wonderful. It's no surprise that visitors flock from all over France to experience this enchanting atmosphere. After all, who wouldn't be captivated by such stunning views?
Snow covered the Anorak chalet in Super Besse, giving it a cool and refreshing exterior.
Nestled under a blanket of freshly fallen snow is the anorak chalet, just waiting to be discovered. This hidden gem is surrounded by some of nature's greatest wonders, including towering evergreens and a meandering stream. It is straight out of a fairy tale and is the perfect winter retreat. Sure, it might have taken an anorak – or someone with heavy-duty winter gear – to pull it off, but it's hard to deny that there's something truly magical about this remote location. Start preparing your thermos and mittens now!
Come and enjoy the snowfall spectacle at the Anorak chalet in Super Besse
From the slopes of Super Besse, a unique spectacle awaits you. The abundant snowfalls that cover this French resort create magnificent landscapes. It's hard to believe there aren't curtains or special effects in this one-of-a-kind production. To experience the full effect of the show, you must stay at Chalet L'Anorak and treat yourself to an unforgettable experience. With comfortable accommodation and majestic views, your days and nights are sure to be filled with joy and splendour. So join the rest of us theatre-goers and set your sights on the snowy hamlet of Super Besse - you won't regret it!
Vidéos & Photos - The Chalet l'Anorak after the heavy snowfalls of the night