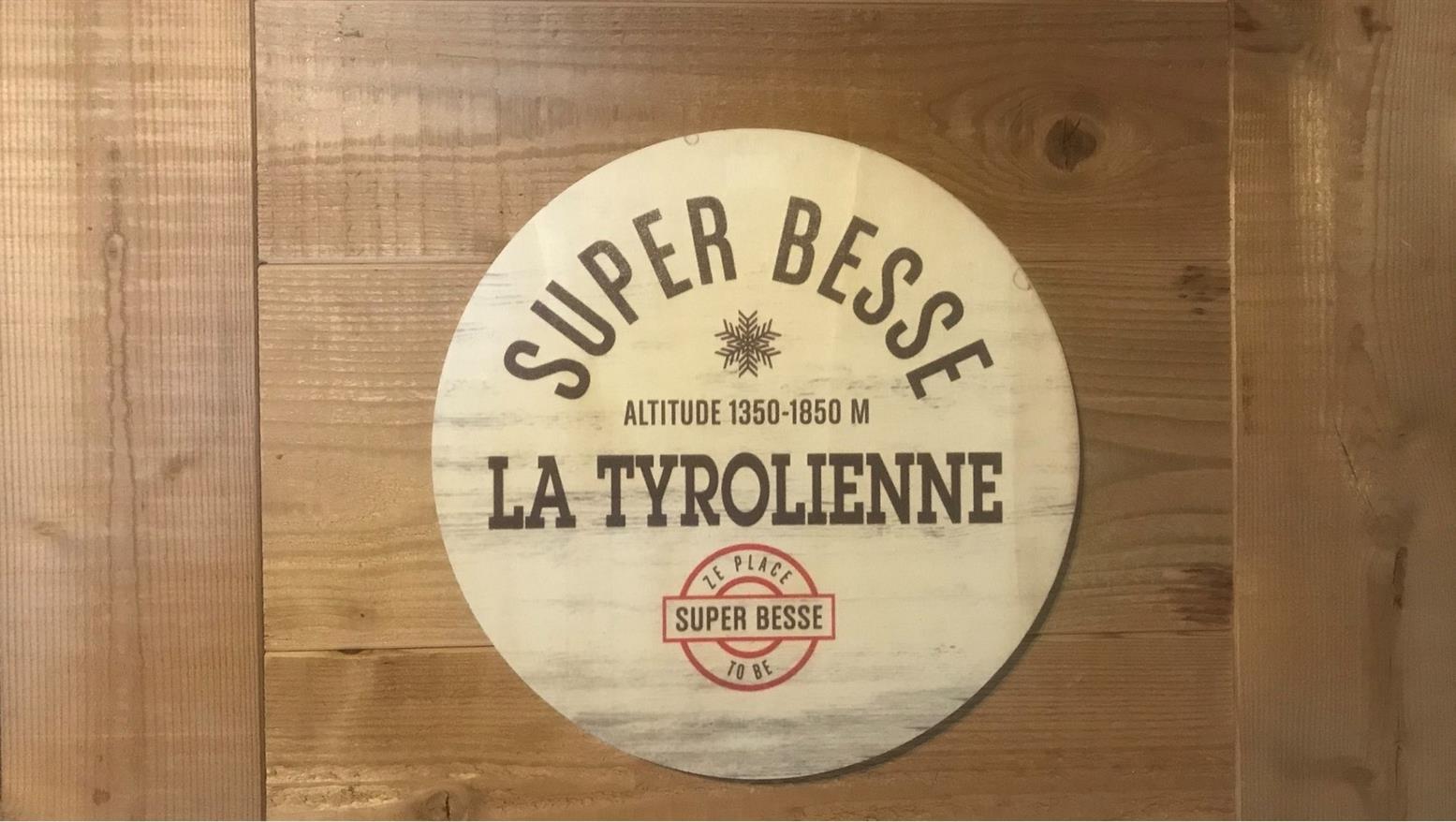 Room
La Tyrolienne - comfort room for 1 to 2 people with a view of the Puy de Chambourguet
The Tyrolean Double Room

The Tyrolienne double room, located in the charming Chalet l'Anorak, is a real haven of peace for couples looking for comfort and romance. This space is beautifully appointed, offering a pleasant stay in an enchanting setting.
A room full of charm

As soon as you walk through the door of this room, you will immediately be seduced by its warm and elegant decoration. Calming neutral tones, infused with touches of delicate color, create a soft and relaxing atmosphere. The quality furniture adds a note of authenticity and rustic charm to the whole.
The double bed, covered with silky sheets and adorned with soft cushions, promises peaceful and restorative nights. It is strategically placed to provide maximum space. Indeed, the room benefits from a spectacular view of the majestic Puy du Chambourguet, thus offering its occupants a constant source of wonder.
The Tyrolean room and its living space

The Tyrolienne double room also has a comfortable living space, perfect for relaxing after a busy day. With its soft armchairs, this space invites relaxation and conviviality. You can take a moment to admire the view while sipping a hot drink, or simply enjoy the tranquility.
The Tyrolean room and its adjoining bathroom

The adjoining bathroom is a real gem. With its modern finishes and high-end equipment, it is both functional and aesthetically pleasing. A spacious shower, an impeccable toilet and a stylish sink complete the package. Plush towels and quality toiletries add an extra touch of luxury.
The Chalet l'Anorak, quiet in Super Besse

In addition to its refined aesthetics, the Tyrolean double room also offers a calm and peaceful environment. Located in the Chalet l'Anorak, nestled in the heart of nature, the noises of the city are left behind to make way for the chirping of birds and the breath of the wind in the trees. It is the ideal place to recharge your batteries and get away from everyday stress.
The Tyrolean double room, a beautifully decorated room at Chalet l'Anorak for 2 people, offers the perfect setting for a romantic and relaxing stay. Its neat decoration, its breathtaking view of the Puy du Chambourguet, its comfortable living space and its tranquility make it an ideal choice for couples looking for a romantic getaway.
Vidéos - La Tyrolienne - comfort room for 1 to 2 people with a view of the Puy de Chambourguet