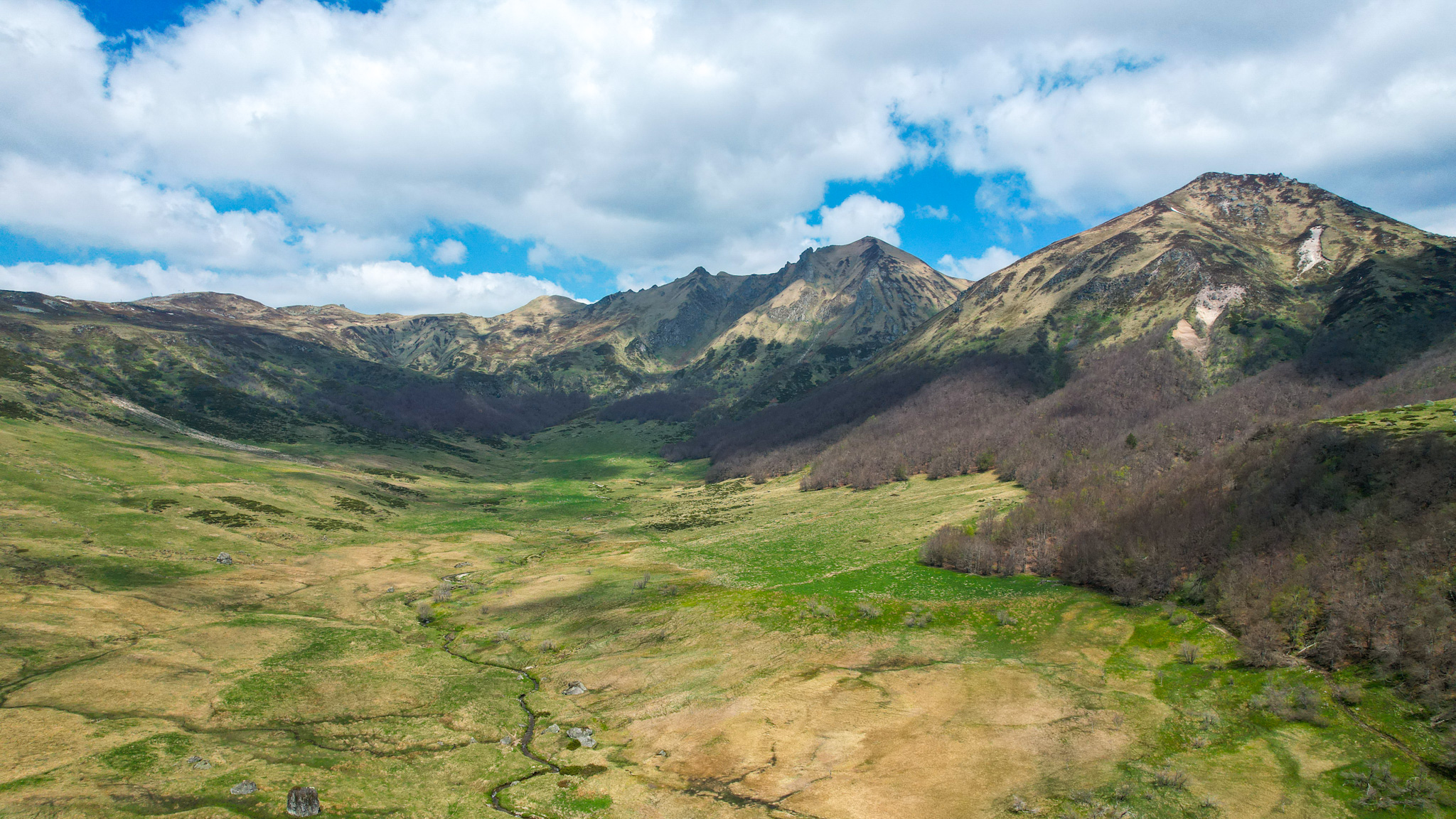 The Vallée de la Fontaine Salée is a magnificent nature reserve in the heart of the Massif du Sancy
La Fontaine salée, a preserved reserve in Sancy
La Fontaine Salée is a magnificent nature reserve located in the heart of the Massif du Sancy. This pristine reserve is known for its exceptional flora and fauna and is a top destination for nature lovers and outdoor enthusiasts.
La Fontaine Salée, an example of nature protection for the benefit of all

One of the most remarkable features of La Fontaine Salée is its high altitude landscape, which is home to a wide range of plant and animal species unique to this environment. The reserve covers an area of over 450 hectares and is surrounded by breathtaking cliffs and fresh water springs. The site, which has been preserved for several years, is a real testimony to the importance of protecting natural habitats.
La Fontaine Salée, a unique flora and fauna

While exploring the reserve, visitors can experience the amazing diversity of flora and fauna found in the area. The reserve is home to many plant species, some of which are rare and endangered. The mountain landscape is home to a variety of trees, shrubs, and flowers that have adapted to the harsh climate, making for an awe-inspiring sight. The fauna of this reserve also deserves to be highlighted. From rare bird species, like golden eagles and grouse, to mammals like red deer and foxes, this reserve is teeming with wildlife.
The Vallée de la Fontaine Salée at the heart of the local heritage

In addition to its rich biodiversity, La Fontaine Salée has a rich cultural and historical heritage. Local communities have been known to use its natural resources for centuries, giving rise to several traditions and ways of life. In addition, the site has played an important role in raising awareness among visitors and locals of the importance of nature conservation.
The Valley of the Fontaine Salée at the heart of tourist issues

What makes this reserve extraordinary is not only its scenic beauty, but also the opportunities it offers for outdoor activities. There are many trails within the reserve allowing visitors to explore the vast wilderness, learn about flora and fauna, and enjoy the tranquility of nature while hiking or biking.
In conclusion, La Fontaine Salée is a remarkable nature reserve rich in natural heritage and cultural history. It is an excellent example of a well-managed and preserved natural habitat that supports diverse flora and fauna. It is one of the best places to visit for those seeking adventure, relaxation or a deeper connection with nature.
Vidéos & Photos - The Vallée de la Fontaine Salée is a magnificent nature reserve in the heart of the Massif du Sancy