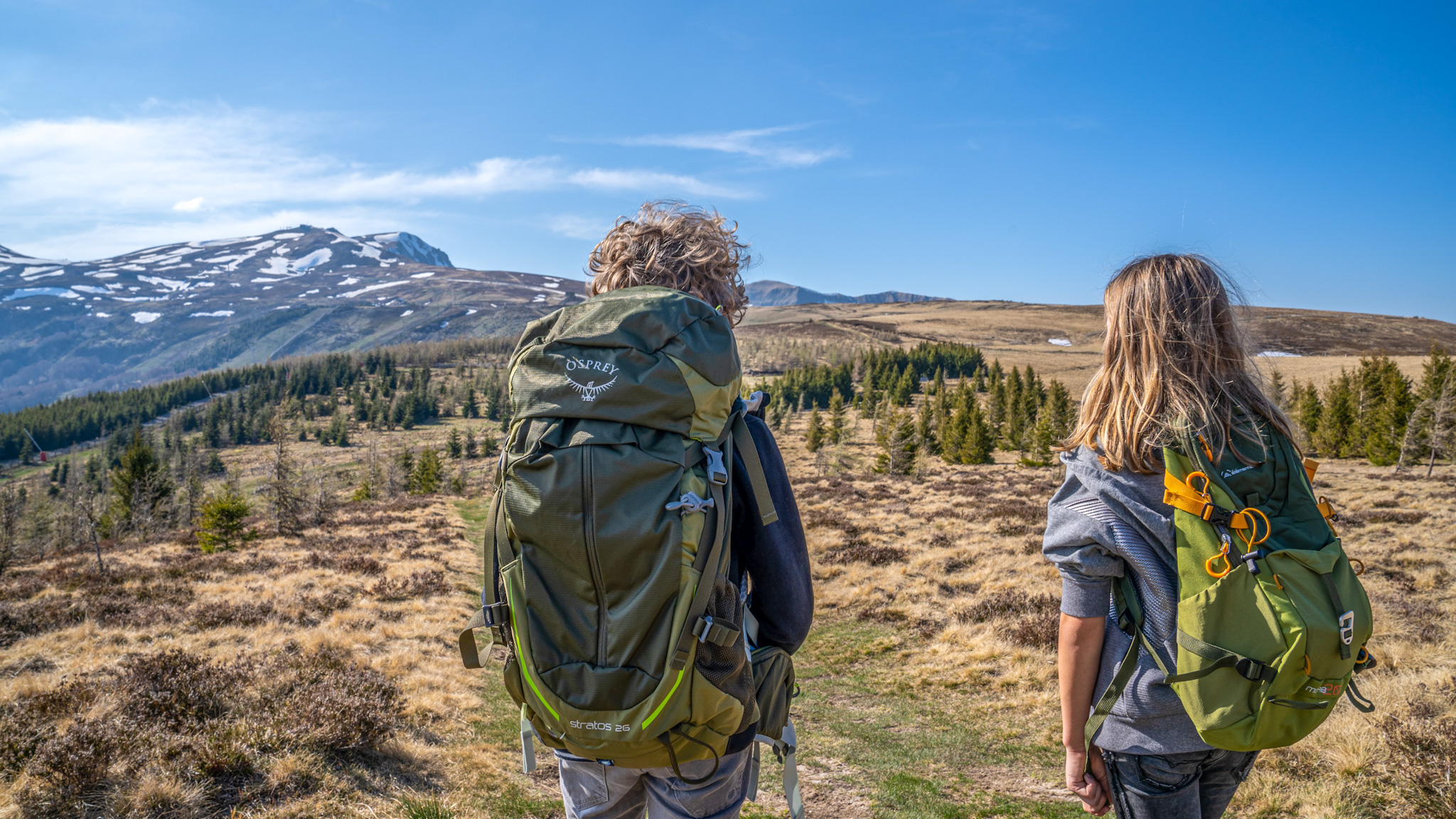 Stroll to the Puy de Chambourguet during the spring holidays
Spring holidays in Super Besse
Ahh, it's time to plan your spring break. You dream of a perfect escape from reality: wide open spaces, clean air and a peaceful environment. If you're looking for a great place to admire picturesque views and experience natural beauty, look no further than the Puy de Chambourguet! Whether you want to spend a few days wandering on trails that meander through meadows and forests or challenge yourself by climbing Puy de Sancy, this is an excursion that won't disappoint.
The Puy de Chambourguet, an unknown puy in the Massif du Sancy
The Puy de Chambourguet is indisputable for the most beautiful peaks of the Massif du Sancy. Despite its relative ignorance, it offers a circular panoramic view of the surroundings. Summit, meanwhile, admires the resort of Super-Besse, as well as the Sancy, the Dômes and the Pavin, Bourdouze and Chauvet lakes. But the landscapes don't stop there: on a clear day, you can see as far as the Massif Cantalien and the Monts du Cézallier. It is a real delight for the eyes and a unique experience for all nature lovers. The Puy de Chambourguet is a must-see!
The Puy de Chambourguet, a simple hike during your session in Super Besse
The Puy de Chambourguet is a marvel of nature and a real treasure to be covered. It is a magical place for hikers, with exceptional payouts offered that spectacular panoramic view of the Massif du Sancy. It goes without saying that it is imperative that you feel good to enjoy this magnificent region, and you can therefore be assured that your ascent will be safe and without surprises.
Vidéos & Photos - Stroll to the Puy de Chambourguet during the spring holidays