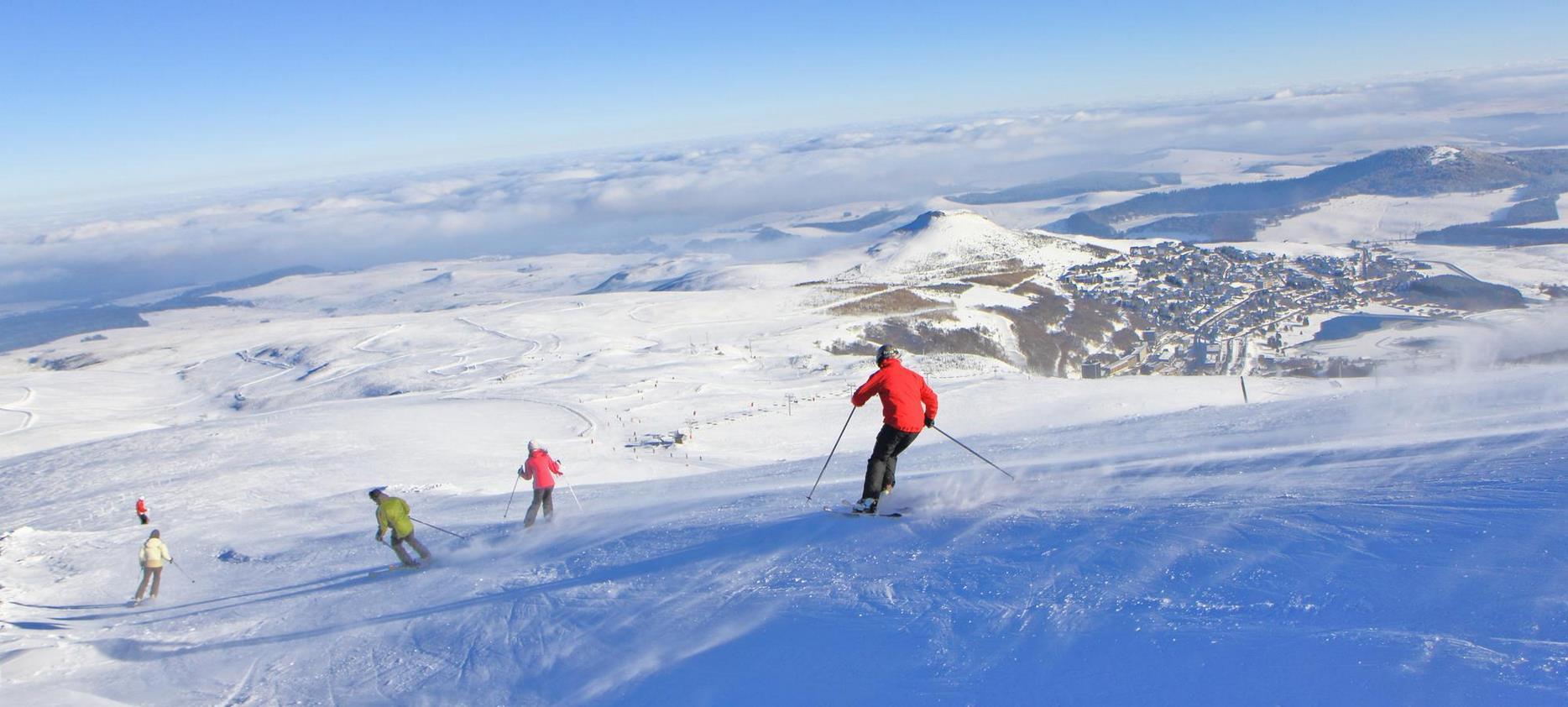 The Anorak chalet in Super Besse and the resort's ski slopes, for all your winter sports
The exceptional location of the Anorak chalet in Super Besse, a few minutes from the ski slopes, for all your winter sports
The Super Besse ski area, located between 1350 and 1850 m above sea level, is ideal for your sports and family stays.
Open from mid-December to mid-April, the resort of Super Besse has 43 km of exposed downhill ski slopes on the southern slope of Sancy, and 84 km of ski slopes in connection with the resort of Mont-Dore.
A nocturnal area of ​​13 lighted slopes allows skiing from 5:00 p.m. to 8:45 p.m. every day during school holidays and on Saturdays outside school holidays.
In constant search for innovation, the Station stands out by also offering you multiple sliding activities such as, among others, Freestyle, snowboarding, Border cross and even yooner (small snow kart). The Lou Madeliot toboggan stadium will meet your expectations for a fun family getaway
For the little ones, the Piou-Piou space will allow them to be supervised by professionals (ESF) and to learn about many fun practices on snow.
More information from the Tourist Office of Super Besse, Rond-point des Pistes, 63610 Super Besse / Tel: 04 73 79 60 29
Anorak family chalet in Super Besse and its exceptional panorama over the ski resort and Lac des Hermines
Information and Reservations
Email: patrice@lanorak.com
Vidéos & Photos - The Anorak chalet in Super Besse and the resort's ski slopes, for all your winter sports