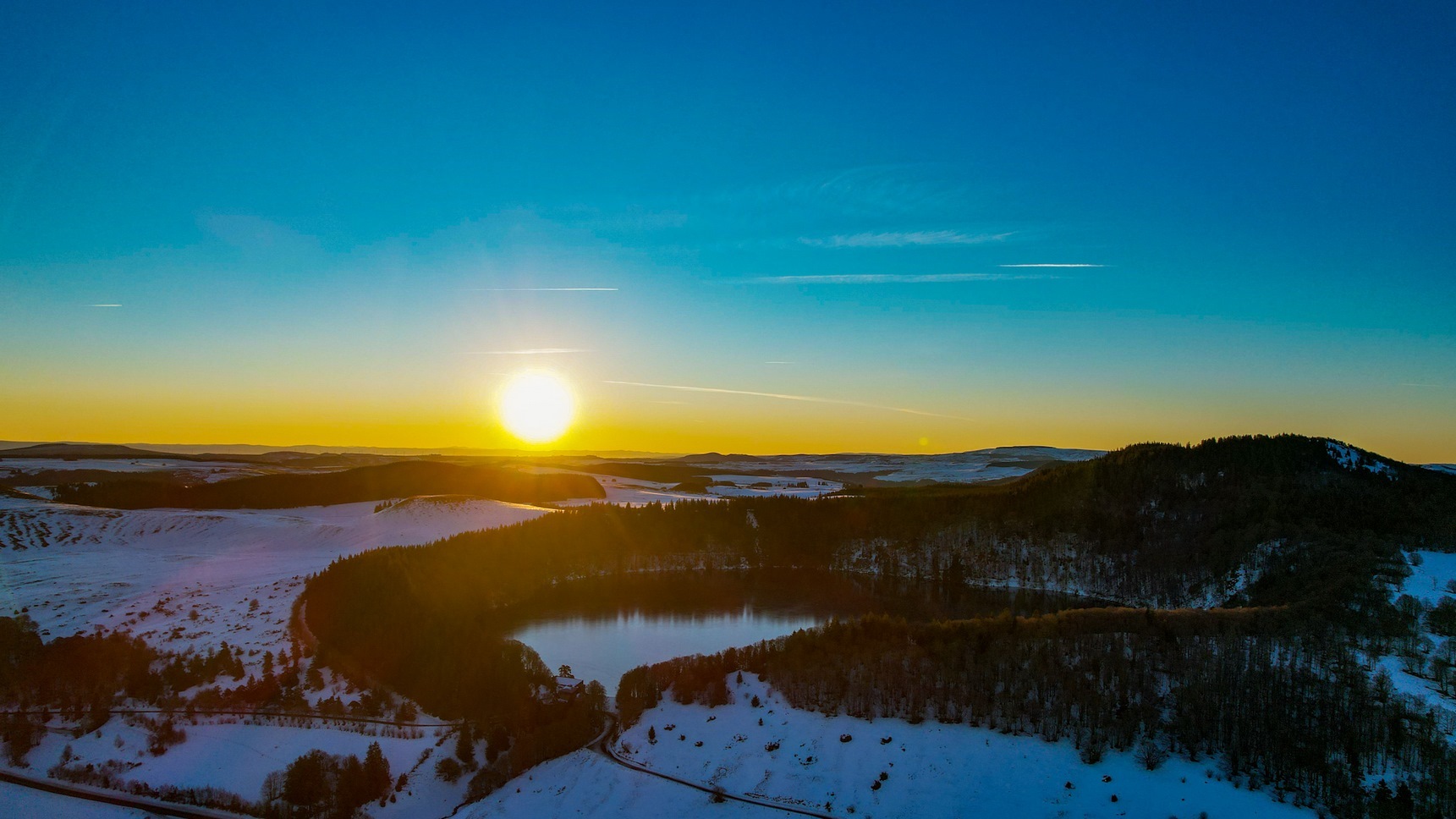 Hiking around Lac Pavin
A must-see lake in the Massif du Sancy, Lac Pavin receives many visitors each year
Close to Super Besse, Lac Pavin offers visitors a beautiful area for hiking
Hiking through the Puy de Montchal
Ascension to the Puy de Montchal
You have to follow the lake and take the Puy de Montchal direction. the ascent is through the forest. signs indicate the direction to follow. the climb without being difficult is nevertheless regular. At the top of the Puy de Montchal, the panorama is magnificent. you enjoy the view of the ski resort of Super Besse, the Massif du Sancy and towards Cezalier.
Descent to Lac Pavin
it's time to start the descent to Lac Pavin. you cross the Puy de Montchal crater, you turn left to reach the magnificent view of the lake and the surrounding peaks. After this break, you turn left 500 meters to reach your starting point.
Vidéos & Photos - Hiking around Lac Pavin