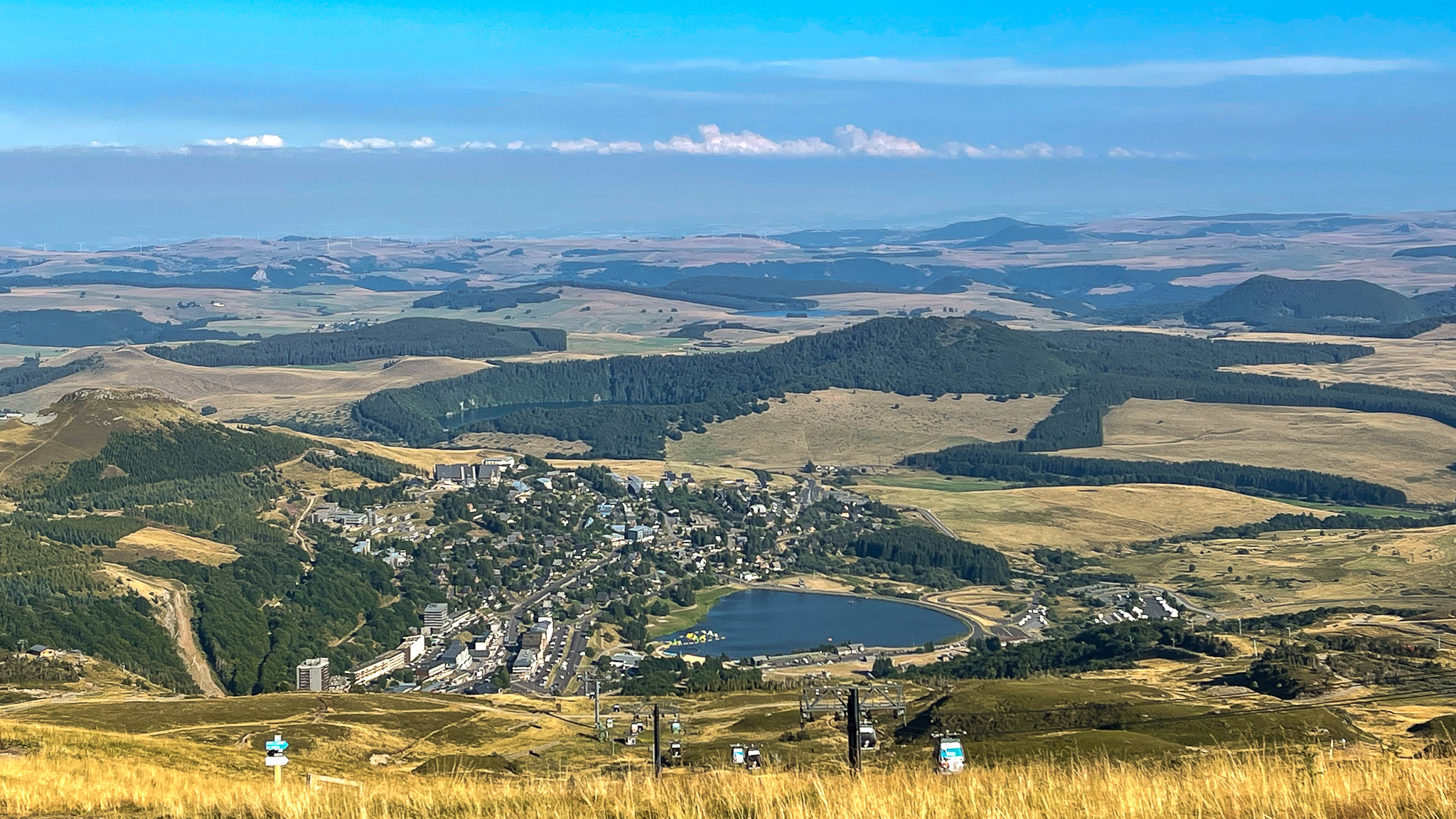 Sunset at Puy de Sancy via Super Besse
La Perdrix cable car in Super Besse
Discover the breathtaking beauty of the Massif du Sancy in Super Besse: take a leisurely ride on the cable car and hike to Puy de la Perdrix for an unforgettable sunset. Then gain height by climbing to its summit, the Puy de Sancy!
The Chaudefour Valley and Puy Gros seen from the Puy de La Perdrix Summit
Prepare your hiking shoes, because a breathtaking view awaits you at the top of Puy de la Perdrix. From here you can take in spectacular views, including the Chaudefour valley and the volcanoes of the Chaîne des Puys to the north, and the majestic Monts du Cantal and Puy Gros to the south - all for an unforgettable adventure!
By Puy Ferrand and the Col de la Cabane
Marvel at the rugged terrain of this spectacular region, where you can take a trip from Puy de la Perdrix to Puy Ferrand and then to Col de La Cabane. During your journey, marvel at the Roc De Cuzeau and the majestic Puy Des Crebasses while admiring the breathtaking beauty of the Chaudefour valley and the Massif Adventif. Continue your route towards Roc De Cuzeau for a breathtaking view of the Puy De Dôme; or gaze at peaceful Mont Dore nestled in the picturesque Dordogne valley. On your left the Puy de Sancy and the Sancy cable car
Climb to the summit of Puy de Sancy
Climb to the top of Puy de Sancy and witness one of nature's most beautiful artistic spectacles! From the Tour Carrée to the Roc de Courlande, you will see from time to time incredible hues decorate this unique landscape. And on your right, the Roc De Cuzeau and the Massif Adventif offer you extraordinary views. Come and treat yourself to the spectacle of an exceptional sunset!
Downhill from Puy de Sancy, Puy Gros and Super Besse Resort
At the top of the Puy de Sancy, night is approaching and it is time to hurry down its slopes. Along the way, you will explore the surroundings of Puy Ferrand and La Perdrix before reaching Paillaret where signposting will guide your steps towards a safe arrival in Super Besse!
Vidéos & Photos - Sunset at Puy de Sancy via Super Besse