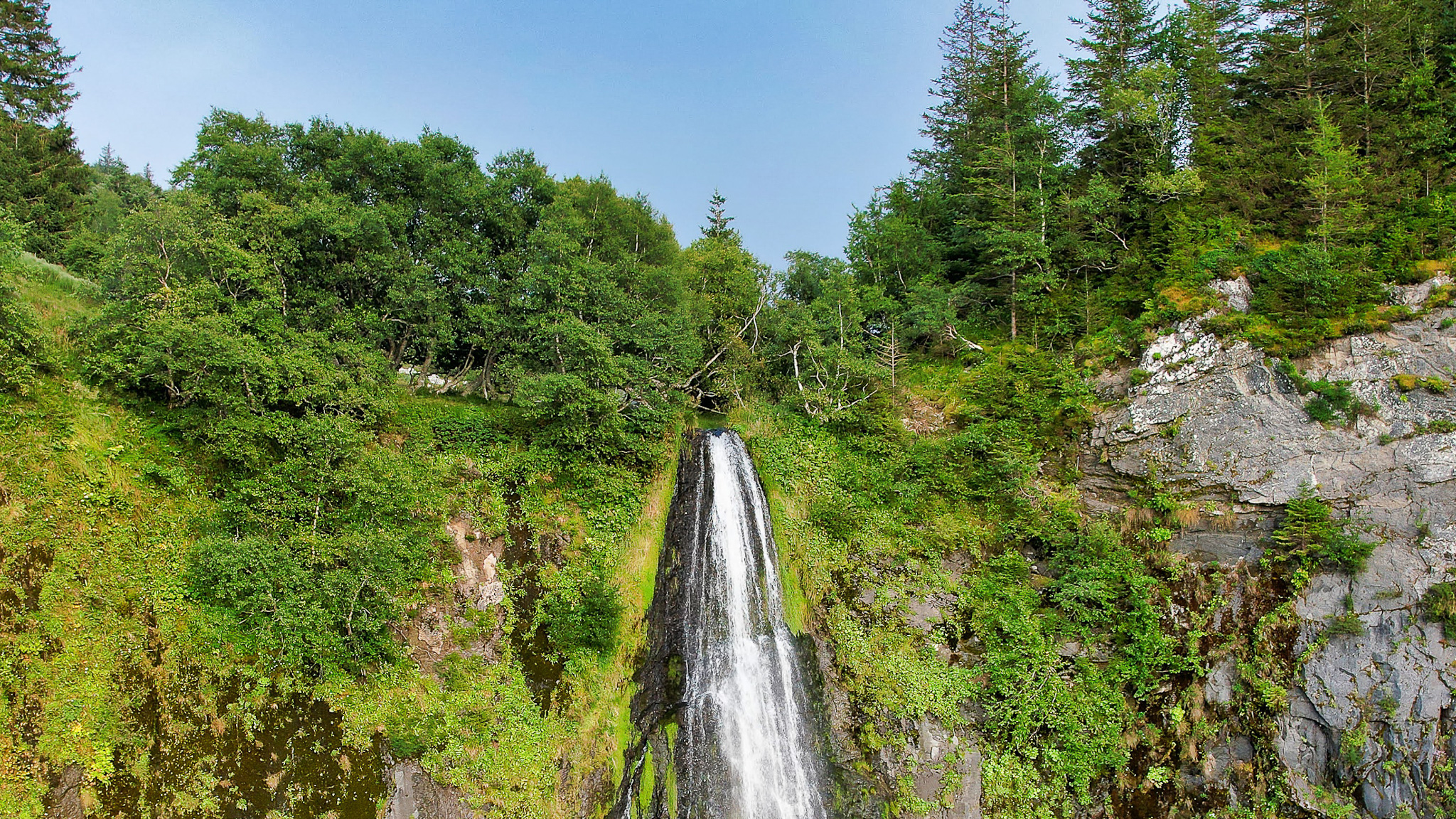 The marvelous Grande Cascade at Mont Dore in the Massif du Sancy
The Grande Cascade, the highest waterfall in Sancy

Ready for your next outdoor adventure? Explore the wonders of nature by planning an excursion to the Grande Cascade du Mont Dore in Auvergne. Embark on an unforgettable journey and admire the spectacular views during a hike on the majestic Sancy crest path. As soon as you reach the top, you will be rewarded with breathtaking views of lakes, forests and meadows that will leave you in awe! Immerse yourself in history by visiting the oldest spa in Europe. Take the time to relax, breathe in the fresh mountain air around every corner and discover new paths for busy days. Finally, don't forget the magnificent panoramic view of the Grande Cascade du Mont Dore, which adds an extra touch of magic to this unique holiday destination!
Hike on the Sancy crest road to get to the Grance Cascade
Start your trip with a hike on the Sancy crest road. This hike offers incredible views and explores some of the most beautiful landscapes in Europe. Keep an eye out for wildflowers and wildlife as you ascend. As you gain altitude, be sure to stop and take time to appreciate the stunning scenery that surrounds you from all sides. Once at the top, don't forget to stop for a few moments to take in the sights! You will not regret it.
Discover the great place of the Grande Cascade in the Sancy

And as if that weren't enough, don't forget one of the main attractions: the Grande Cascade du Mont Dore. Get ready to live a magical experience while admiring the magnificent panorama offered by this wonder of nature. Enjoy an afternoon to take pictures or just sit back and soak up all that nature has to offer.
No trip would be complete without a breathtaking panoramic view from the top of the Grande Cascade du Mont Dore! From there, you can admire the lakes and meadows while breathing in the fresh mountain air! It is an unforgettable experience, which will remain etched in your memory long after leaving the Massif du Sancy.
And then this adventure at La Grande Cascade

Whether you are looking for adventure or just want a break from your daily routine, planning a trip to the Grand Cascade du Mont Dore should be on the bucket list! With its breathtaking panoramas and variety of activities, there is something for everyone! So don't wait any longer and start planning your next outdoor adventure today.
Vidéos & Photos - The marvelous Grande Cascade at Mont Dore in the Massif du Sancy