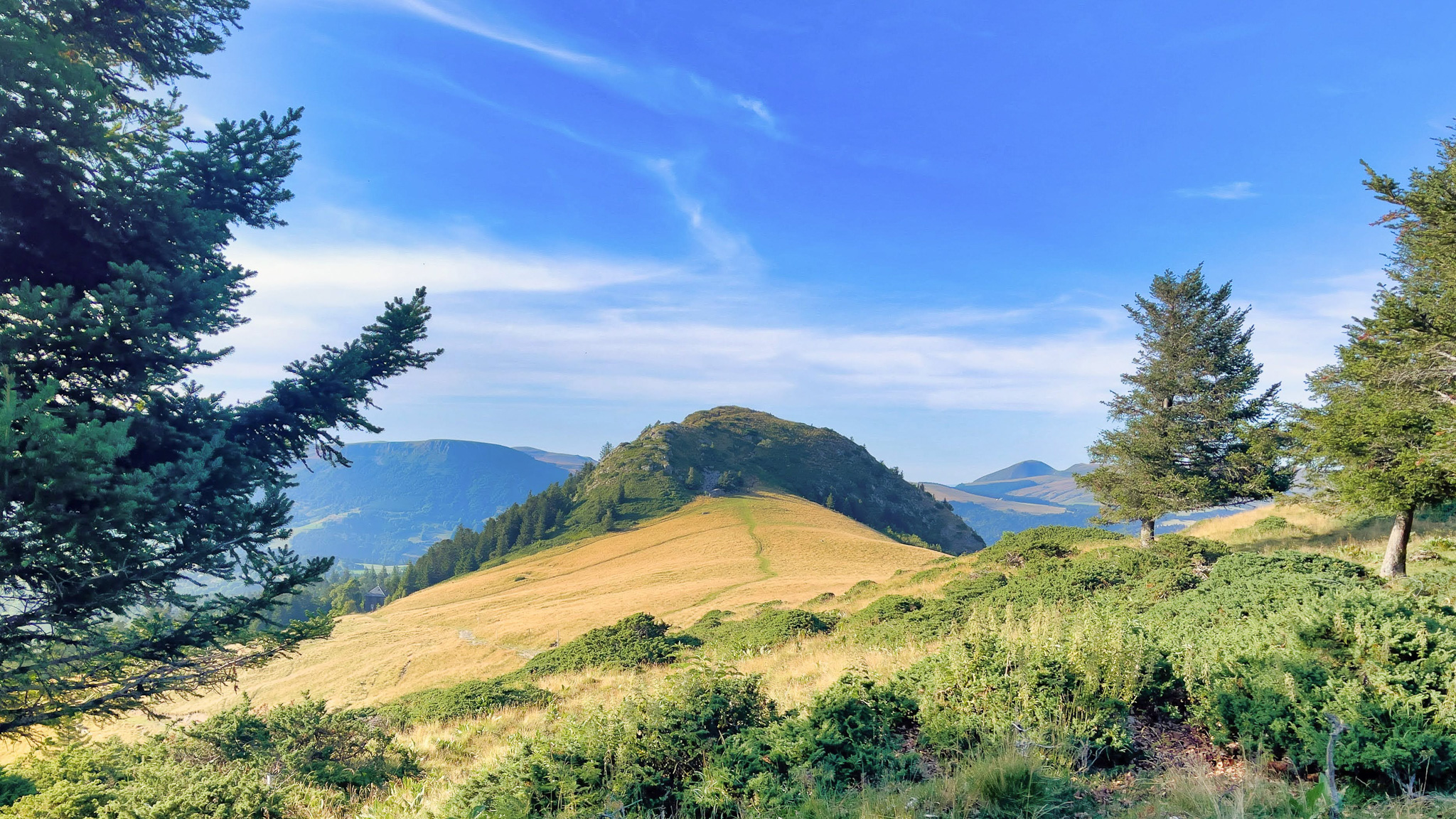 The Pic du Capucin, 360 degree panorama of the Monts Dore
Hike to Pic du Capucin
Le Capucin is one of the highest peaks of Mont Dore, in the Massif du Sancy. It is famous for its breathtaking view of the surrounding mountains: the Massif du Sancy, the Massif Adventif and the Massif de la Banne d'Ordanche.
The Pic du Capucin, access through the forest of pines and beeches
Located at a height of 1465 meters, the Capucin is accessible by a hiking trail that winds through a forest of fir trees and beeches. The view from the top is breathtaking, offering a 360 degree panoramic view of the surrounding land. You can clearly see the summit of Puy de Sancy, which is the highest peak in the Massif Central, rising to over 1886 meters.
A magnificent view of the Banne d'Ordanche and the peaks of the Massif Adventif
The panorama offered by the Capucin is unique, revealing majestic mountainous landscapes, dotted with lakes and forests of conifers and deciduous trees. Visitors can also observe the capes and rocky peaks of the Massif Adventif and the Massif de la Banne d'Ordanche. The steep slopes of the mountain, covered with lush vegetation, testify to the richness of the local biodiversity.
Le Capucin, an ancient site for the local population
Le Capuchin has a special meaning for the local population. It is considered a sacred site for ancient populations who had spiritual ties with the surrounding nature. Today it is a site of pilgrimage for hikers, nature lovers, and mountain sports enthusiasts.
In conclusion, the Capucin is a natural jewel that offers a breathtaking spectacle on the surrounding lands. The climb to the top can be tough, but well worth it. Visitors will be able to admire the Puy de Sancy, the Dordogne valley, the nascent Dordogne and which make this region a unique and fascinating place. Le Capucin is an essential place for an unforgettable experience in an exceptional mountain environment.
Vidéos & Photos - The Pic du Capucin, 360 degree panorama of the Monts Dore