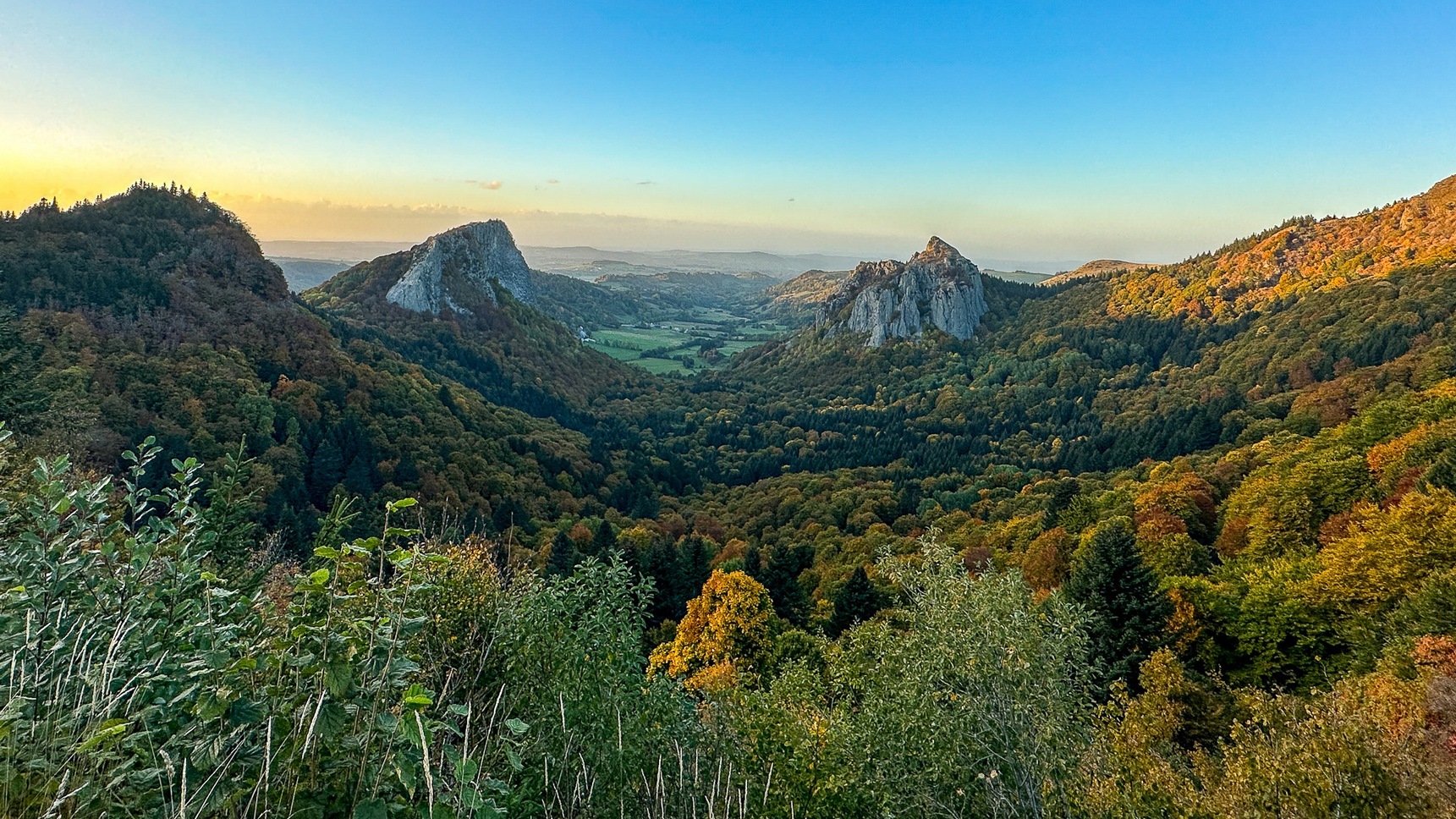 Les Roches Tuiliere and Sanadoire
Roches tuiliere and Sanadoire: a unique volcano
The Tuiliere and Sanadoire rocks formed a single volcano destroyed by erosion and time. it represents the separation between the Dores massifs and the Banne d'Ordanche massif. Separated by a trough-shaped valley, the rocks watch over the Vallee glaciere de Fontsalade on one side and the Col de Guery on the other.
Roche de Sanadoire: a castle
La Roche de Sanadoire held an impregnable castle for a long time, which was destroyed by an earthquake in the Middle Ages. It was also exploited for the production of lauze used to cover the roofs of the houses of the Massif Central
View of the Roches de Tuiliere and Sanadoire
To get there, leave Mont Dore and reach the Col de Guery where a car park and a superb viewpoint have been set up for visitors. Les Roches Tuilière and Sanadoire are located a stone's throw from Lac de Guery.
Vidéos & Photos - Les Roches Tuiliere and Sanadoire