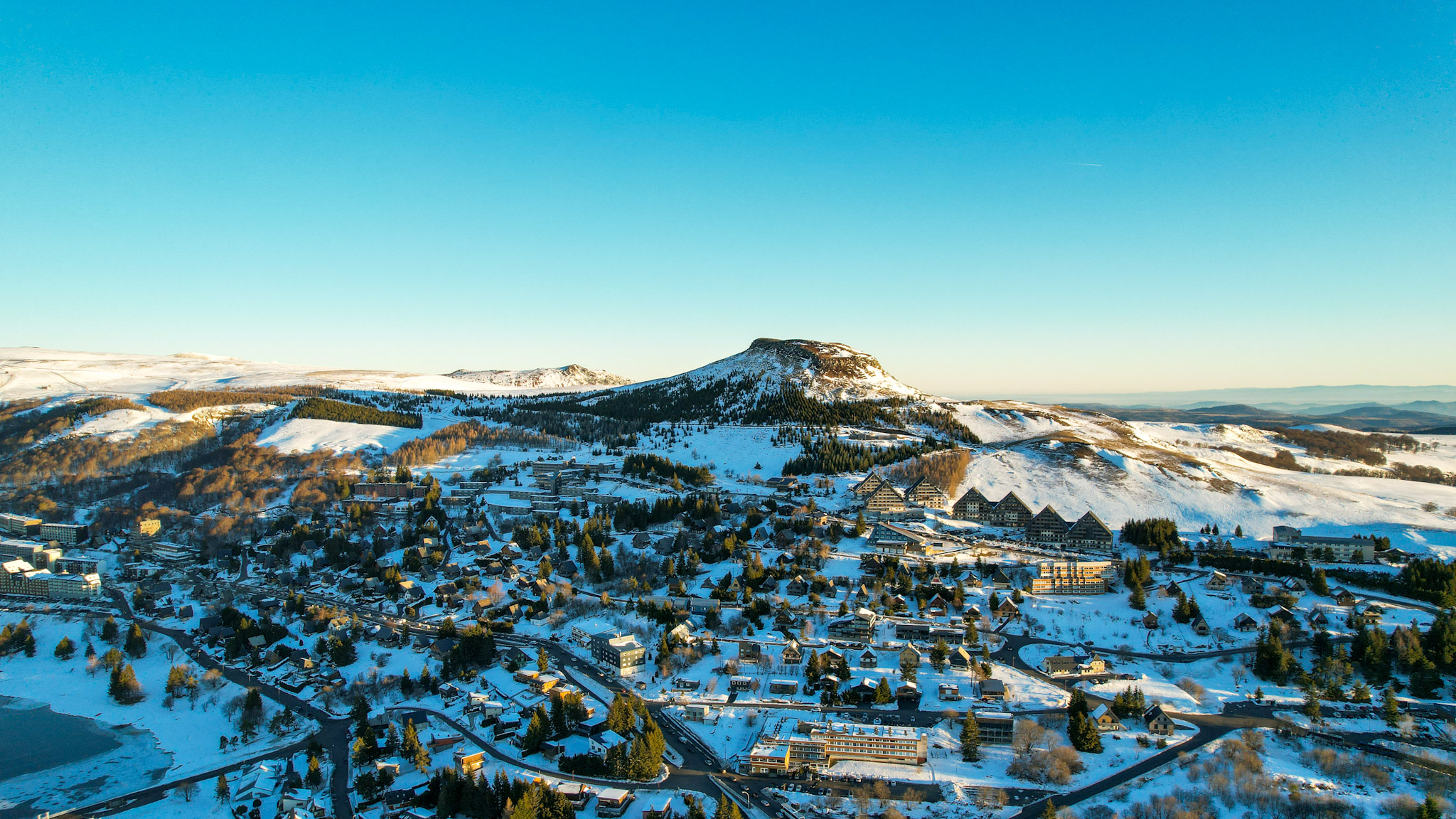 Super Besse seen from the Sky, sunrise under the snow
Sunrise over Super Besse in the snow
Super Besse under the snow offers a sublime spectacle at sunrise. the grazing light highlights the snow-covered ski resort with the beautiful colors that the visitor can admire.
Discover the Lac des Hermines under the Ice
Winter temperatures mean that Lac des Hermines can be frozen over during the winter season. the panromama is then unique and rare.
The Puy du Chambourguet at the heart of the resort panorama
Located in Super Besse, the Puy du Chambourguet dominates the snow-covered ski resort of Super Besse. On its slopes we find chalets and many residences such as the Village Vacances VVF or the Villages Vacances Belambra.
Discover, from the sky, the town center of Super Besse and the Perdrix cable car
Beautiful images lead you to visit the town center of the snow-covered Super Besse resort, seen from the sky, also discover the Perdrix cable car, essential equipment in Super Besse
Vidéos & Photos - Super Besse seen from the Sky, sunrise under the snow