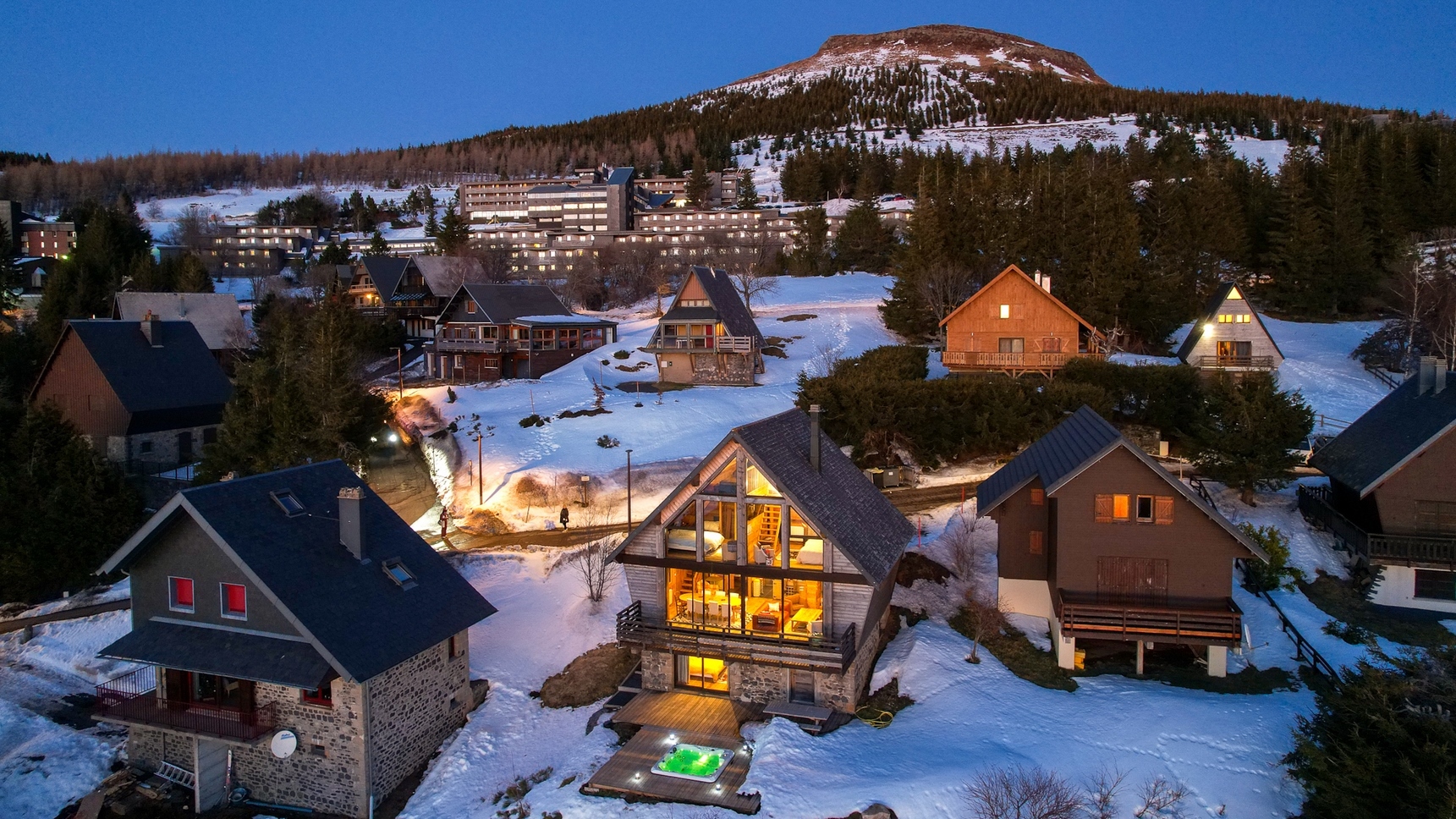 Photos - Chalet with Jacuzzi in Super Besse
Chalet with Private Jacuzzi in Super Besse
The Jacuzzi is at your disposal all year round. It is exclusively reserved for the occupants of the Chalet.
A superb view of Lac des Hermines, the Massif du Sancy and the Monts du Cantal
A moment of relaxation after skiing or hiking, enjoy the view of Lac Des Hermines, Super Besse and the Monts du Cantal
Jacuzzi with water at 38°
The water in the Jacuzzi is at 38° for a superb moment of relaxation. Enjoy the Light Therapy of the Jacuzzi.