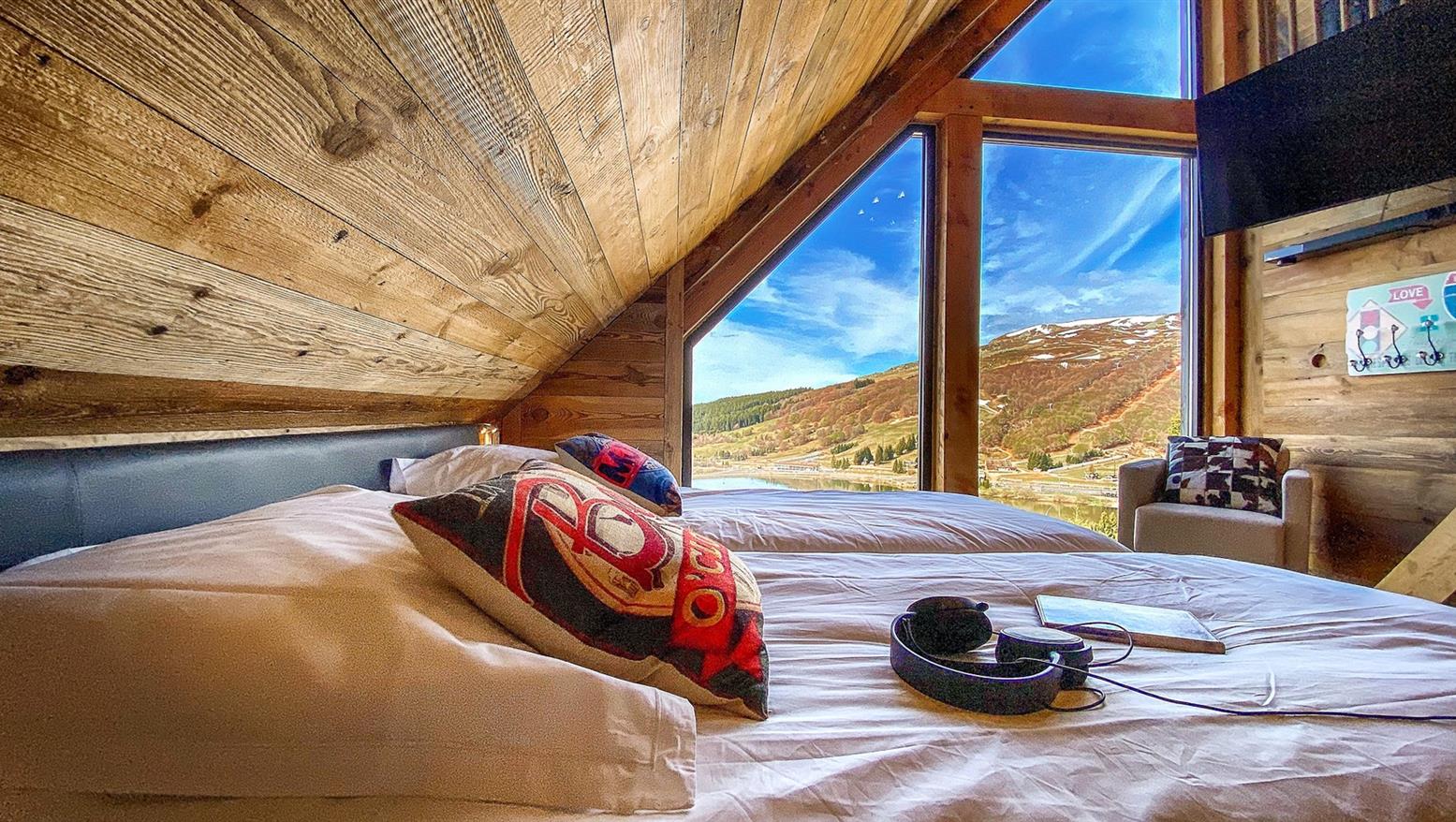 Room
La Bois Joli - comfort room for 1 to 4 people with a view of the Monts du Cantal and the Lac des Hermines
Bois Joli family room with breathtaking views of the Monts du Cantal, Lac des Hermines and the resort of Super Besse
Located on the 2nd floor of the Anorak chalet, La Chambre
Bois Joli
enjoys a superb view of the Monts du Cantal and the slopes of the resort. Oriented to the South, it benefits from the sun all afternoon. With a very beautiful surface area of ​​30 m2 and a capacity of 1 to 4 people, flexible thanks to its 4 90x200 beds, including two on the mezzanine, it allows many configurations adapted to everyone's wishes.
/div>
For your cocooning moments, the high-quality equipment includes a 49-inch flat screen allowing you to access Prime video, NetFlix, Youtube and many other applications. A Yamaha sound bar completes the set, you will listen to your favorite songs on Spotify or Youtube Music. Very high speed WIFI here as in the whole chalet.
This floor is equipped with a separate bathroom with large walk-in shower, heated towel rail, double washbasin cabinet and hair dryer. Separate toilets.
Also watch: Photos and images of the Bois Joli Rooms, room for 4 people at Chalet l;Anorak in Super Besse
Inventory of the Bois Joli family room overlooking Lac des Hermines in Super Besse:
4 beds in 90x200
49-inch flat screen television
Soundbar
Very high-speed Wi-Fi connection
4 bedside tables
Trunk
Armchair
Cowhide rug
Vidéos - La Bois Joli - comfort room for 1 to 4 people with a view of the Monts du Cantal and the Lac des Hermines