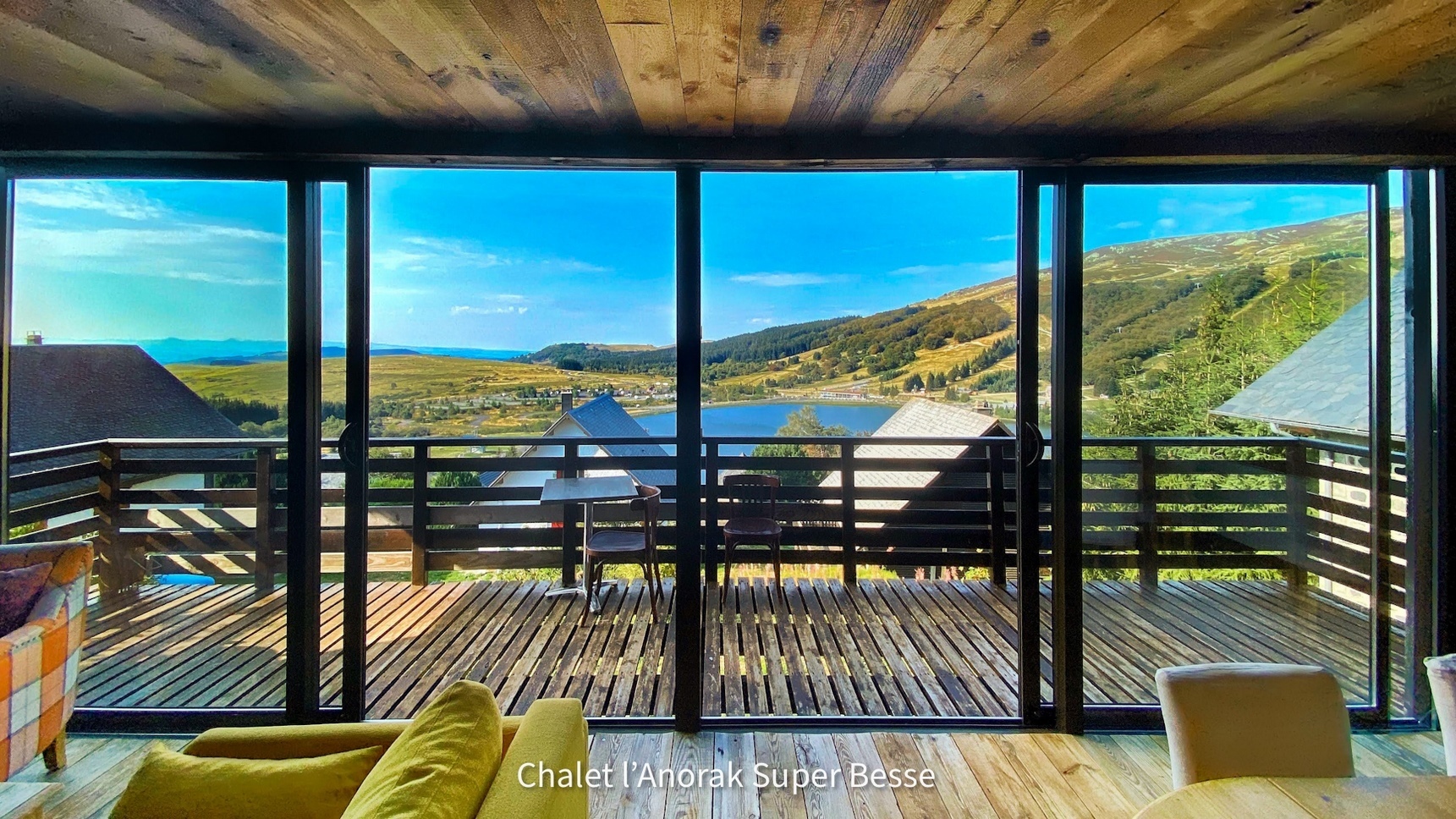 The Anorak chalet in Super Besse, the living area
Want romance, quality time with family, or just an escape from reality? Chalet l'Anorak in Super Besse is your ticket to a truly magical experience !
Are you looking to get away from the hustle and bustle of everyday life? Discover our sumptuous chalet with a breathtaking view of the Massif du Sancy - you will take your breath away!
Enjoy the stunning views of Lac des Hermines and the majestic Cantal Mountains from any window, but especially from the large bay - where cozy fabrics blend perfectly with wood accents to make your stay warm even more enjoyable!
Not only does this luxurious chalet offer plenty of space (nearly 50 m2!), but it also includes all kinds of fitted kitchen equipment, such as a vitro cooker, ovens, dishwasher, coffee machine and a Nespresso; in addition, a 55-inch screen is installed so that you can watch movies together on cold winter evenings.
A welcoming oasis that truly has something for everyone!
Discover the rooms at Chalet l'Anorak in Super Besse
Your chalet in Super-Besse
Vidéos & Photos - The Anorak chalet in Super Besse, the living area