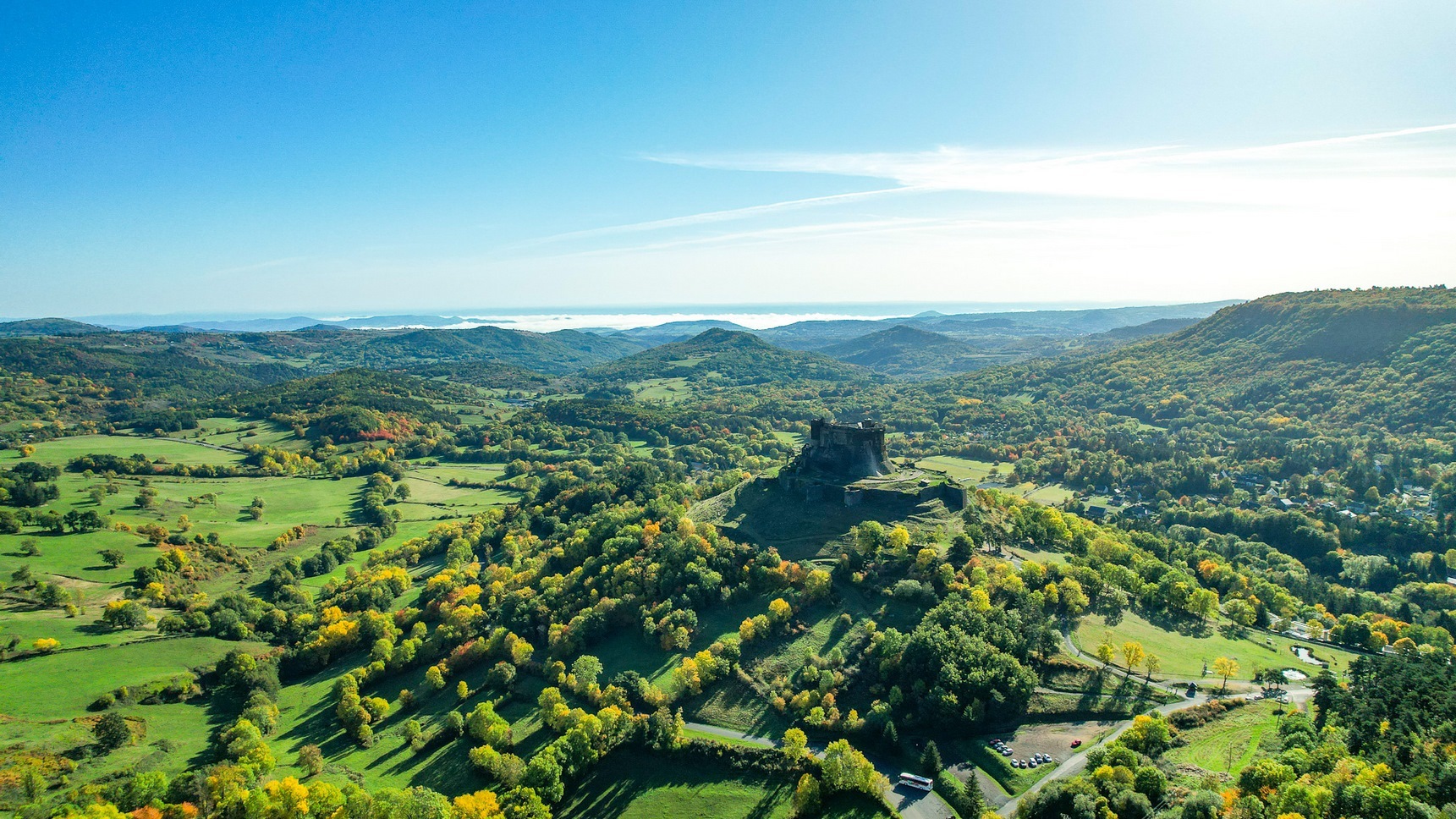 The castle of Murol, fortified castle in Auvergne - breathtaking view of Lake Chambon
The Château de Murol, a must-visit site in Sancy
The castle of Murol, built at nearly a thousand meters above sea level, dominates with its curtain walls, dungeons and circular courtyards the lac Chambon and the village of Murol, located a few kilometers below.
Riding up on its volcanic peak, the fortress dominates the landscape with its imposing stature. Stunning views and fun visits await you at this exceptional site.
The Château de Murol makes its visitors discover the daily life of a lord of the XVth century: Guillaume de Murol. A superb scenography, entertainment in medieval costumes, period reconstructions... You will feel immersed in the life of the lord of the place! Unique moments to enjoy as a family for a few hours, the castle at the time of Guillaume II de Murol.
The castle is open all year round, every day, except from January 8 to 31 and July 14, when there is a firework display drawn. Contact: 04 73 88 82 50
Vidéos & Photos - The castle of Murol, fortified castle in Auvergne - breathtaking view of Lake Chambon