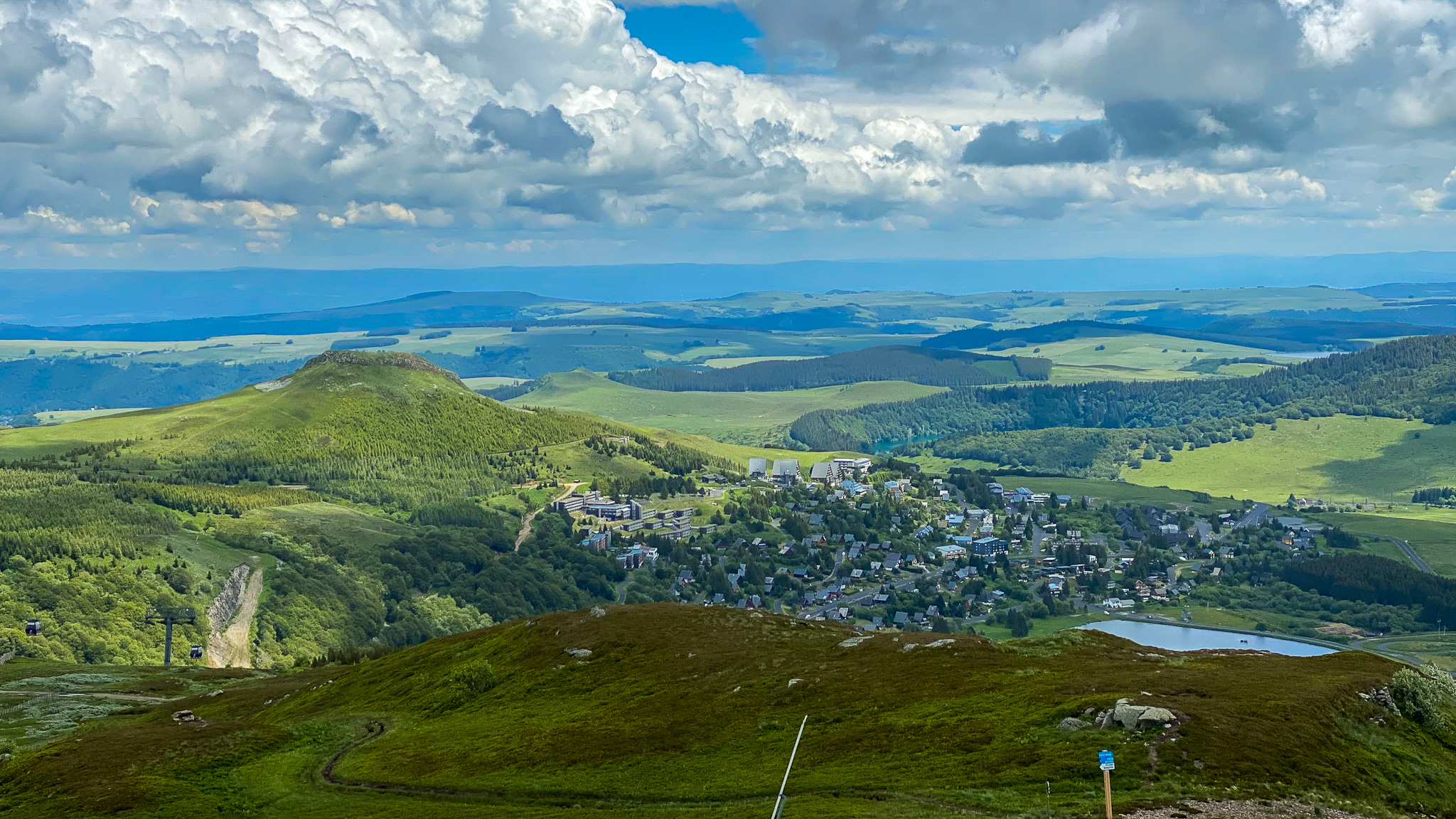 An unmissable getaway: the magnificent resort of Super Besse au Printemps
To visit the superb resort of Super Besse in spring is to discover a world of beauty,
Where blooming flowers and lush greenery stand out against the rich tones of powdery snow. Whether you're looking for an active getaway or a relaxing time, this charming ski resort is the perfect winter getaway with an array of activities to suit all tastes.Located on the edge of the Massif Central of the Massif du Sancy, Super Besse offers many opportunities to explore hiking on perfectly maintained paths through majestic forests and along breathtaking peaks, after the effort, comfort in bars where you can relax in front of warm fires and sip cocktails while admiring panoramic views. Why Super Besse should be your next destination.
The resort of Super Besse and its natural wonders
Super Besse, a well-known ski resort in Auvergne, is renowned for its breathtaking mountain scenery and natural wonders.
Located at more than 1,350 meters above sea level, the resort offers panoramic views of the surrounding mountains and is bordered by the Chaudefour Nature Reserve. Hikers will be delighted by the many hiking trails that crisscross the region. Super Besse is also famous for its heart-shaped lake, Le Lac des Hermines, which attracts visitors in search of romance and natural beauty. With its unique combination of natural beauty and modern conveniences, Super Besse continues to attract sports enthusiasts and nature lovers from around the France.
Discover the activities available in Super Besse such as zip line, hiking trails, downhill mountain biking etc.
Nature abounds with many exciting and challenging activities for outdoor enthusiasts. If you are looking to get your adrenaline pumping, the Super Besse zip line is one of the most exciting activities you can try! You will be able to slide through the treetops, admire breathtaking views and experience incomparable thrills in complete safety. If you prefer a bit more peace and quiet, why not explore the local hiking trails? The many mountain hikes will allow you to discover breathtaking landscapes, to recharge your batteries in the heart of nature and to immerse yourself in its astonishing beauty. With all these activities available, there is never a dull moment in nature.
Admittedly unique accommodation offered by the resort, such as the chalet l'anorak
Nestled in the heart of SuperBesse, the chalet l'anorak is one of the many unique accommodations offered by the resort. This old wooden chalet offers a comfortable and warm environment that cannot be found anywhere else. With a breathtaking view of the Cantal mountains from its terrace, this chalet is the ideal place to relax after a day spent exploring the surrounding nature. The interior is equally impressive, with solid wood furniture adding a rustic touch to the already enchanting atmosphere. An outdoor Jacuzzi offers an exceptional view of Super Besse and unique moments of relaxation. If you are looking for a unique place to get away from it all, look no further than the chalet l'anorak.
Your stay in Super Besse even more enjoyable
You have chosen Super Besse for your next stay and you have done well! This small town located in the heart of the Massif Central mountains is known for its magnificent landscapes, its renowned ski resort and its local gastronomy. To make your stay even more memorable, here are some insider tips. First of all, do not miss the opportunity to taste the truffade, a dish made with potatoes and cheese that is an essential local specialty. Then, to make the most of the hiking trails. Finally, do not miss the local market which takes place every Wednesday and Friday and which is full of local artisanal products. With these tips, you are ready to live an unforgettable experience in Super Besse!
A summary of what makes Super Besse so special - from its stunning scenery to its delicious food and friendly atmosphere

Located in the mountains of the Massif Central, Super Besse is known for its breathtaking landscapes. Hikers are attracted by the snow-capped mountains and the panoramic views from the peaks. But there is much more to explore in Super Besse than just natural beauty. Its culinary culture offers a variety of local dishes, such as truffade and artisan charcuterie, all prepared with fresh ingredients from the region. And, while feasting on delicious dishes, visitors can enjoy the familiar and warm atmosphere of Super Besse, where everyone is welcomed as a friend. It is this welcoming ambience, coupled with spectacular scenery and culinary specialties to die for, that makes Super Besse so special for all who visit.
In summary, Super Besse is an exceptional and unique holiday destination that offers something for everyone. With its incredible scenery, world-class amenities and wide choice of activities, there really is something for everyone. Whether you want to spend time with nature or participate in thrilling activities such as ziplining, skiing, or hiking trails, the resort offers the perfect setting. Also, if you are ready for a truly special experience, you absolutely have to try Les Chalets de Super Besse. Finally, don't forget to take advantage of the insider tips offered here - from eating at local restaurants to exploring the hiking trails - to make your stay even more enjoyable! By considering all of these and keeping the basics in mind when planning your visit to Super Besse Resort this spring, you will truly have an unforgettable getaway!
Vidéos & Photos - An unmissable getaway: the magnificent resort of Super Besse au Printemps