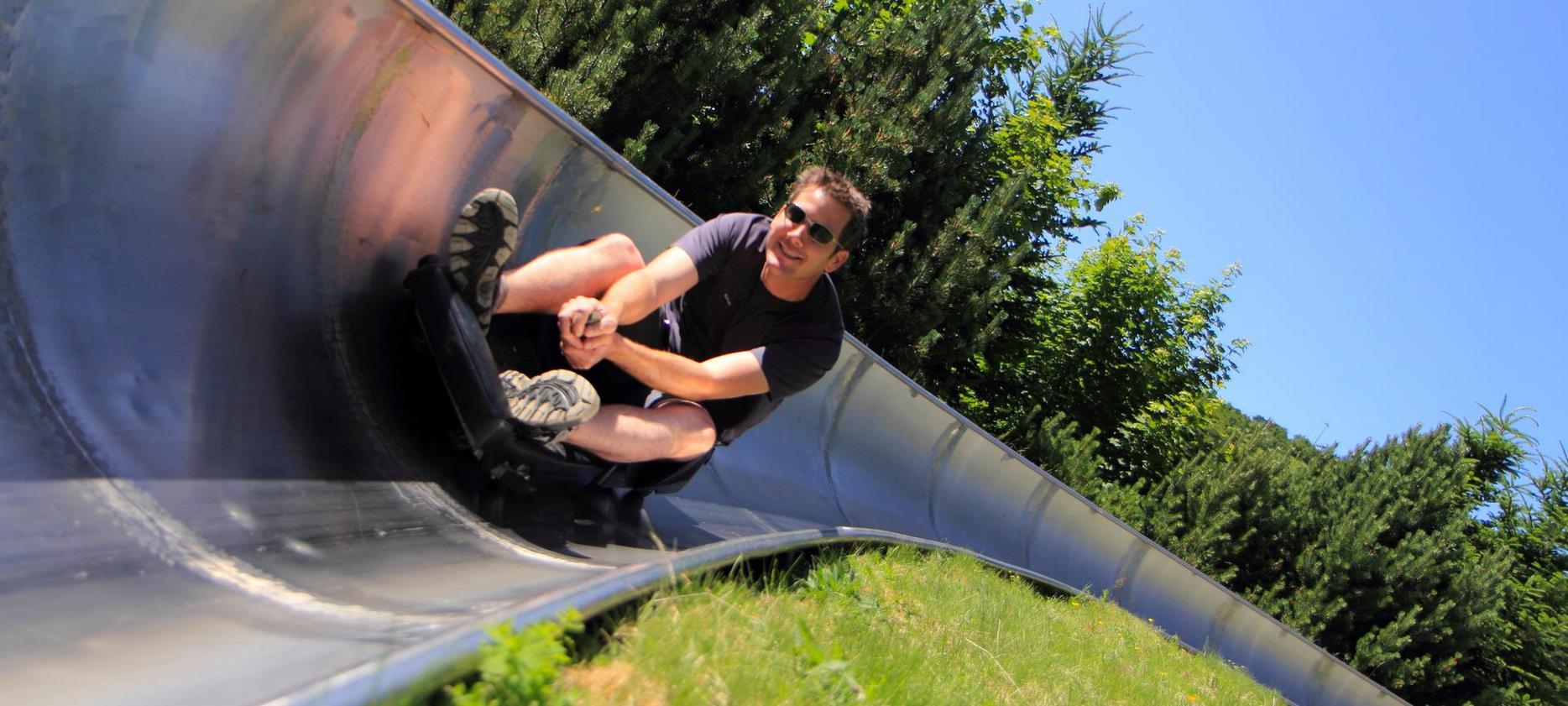 Summer toboggan run in Super Besse - a successful activity in Super Besse
Chalet l'Anorak and summer tobogganing in Super Besse
In summer in Super Besse, sledding is also practiced!
The summer toboggan will allow you to rediscover the sliding sensations of your last winter sports holiday in Super Besse.
After 200 meters of gentle and effortless ascent, a descent of 500 meters awaits you. Banked turns, woops and tunnels follow one another at almost 40 km/h, unique sensations guaranteed! with a superb view of the Station, you can also go at your own pace, and stroll between the fir trees while admiring the landscape, each pilot is master of his sled thanks to the braking system of the latter.
Children under 8 must be accompanied by an adult.
(Immediate closure of the track in case of rain)
Chalet l'Anorak in Super Besse an ideal location for your sports and leisure activities
Patrice
Tel: 06 86 75 47 66
Email: patrice@lanorak.com
Site: www.lanorak.com
Vidéos & Photos - Summer toboggan run in Super Besse - a successful activity in Super Besse