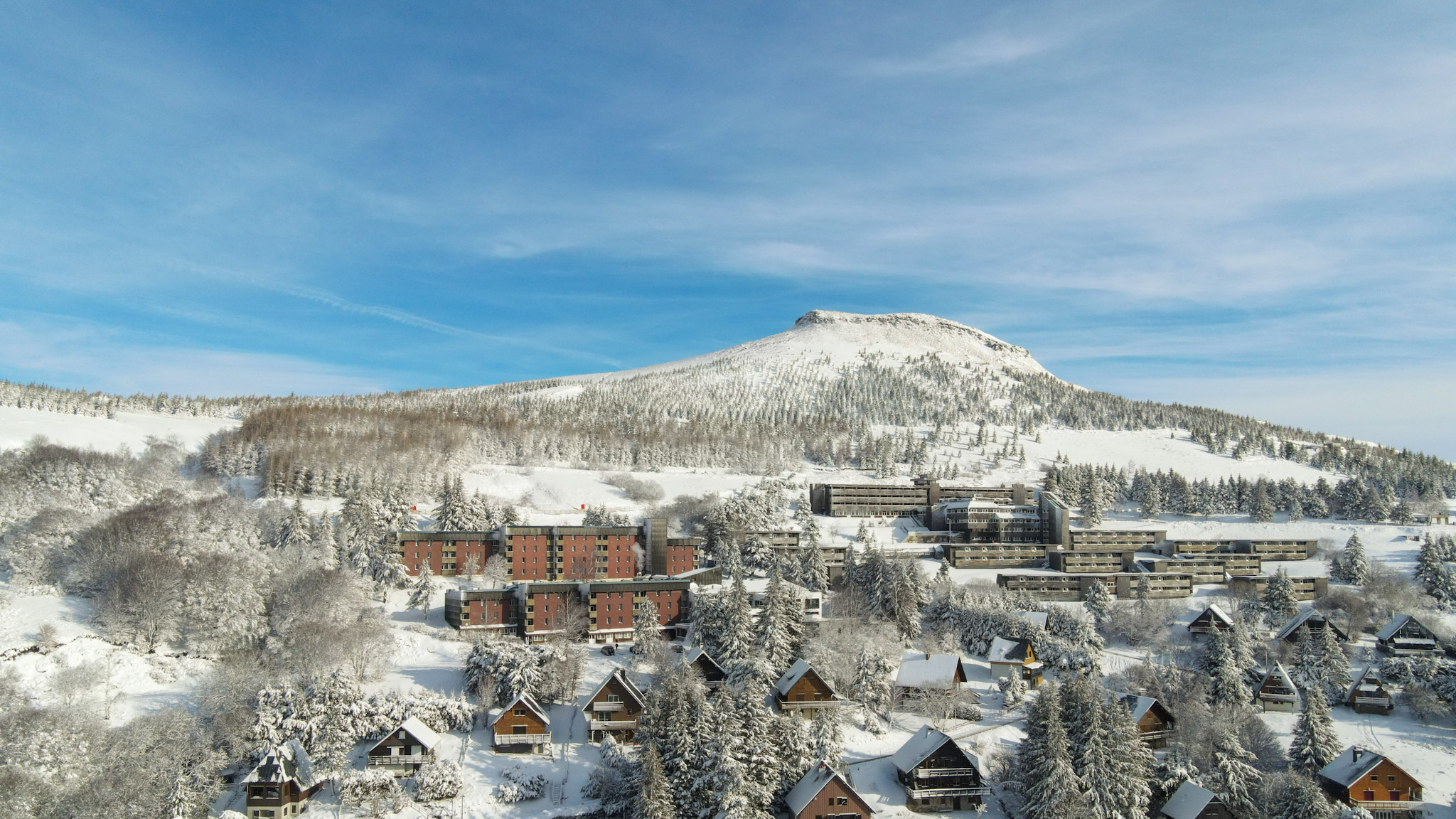 Auvergne, Super Besse seen from the Sky under the snow
Super Besse, a south-facing circus to make the most of your winter holidays
Super Besse dominated by the Puy du Chambourguet
the Puy du Chambourgury dominates the Super Besse ski resort. the Puy du Chambourguet offers a magnificent view of the ski area, the Puy de la Perdrix, the ski slopes, the Puy de Paillaret and a magnificent view of the Monts du Cantal
The Chalet Village of Super Besse
When the Super Besse resort was created, a chalet village was created on the slopes of the Puy de Chambourguet. located above the Lac des Hermines, many chalets have a magnificent view of the Monts Du Cantal, the Lac des Hermines, the Massif du Sancy.
The Partridge cable car
Super Besse has invested a lot to meet the needs of customers. As such, the Perdrix cable car is a unique, fast and safe tool for reaching the Puy de la Perdrix, the highest peak in the ski area.
The town center of Super Besse
the town center of Super Besse welcomes many professionals to meet everyone's expectations during their stay in the resort of Super bese in Auvergne.
Vidéos & Photos - Auvergne, Super Besse seen from the Sky under the snow