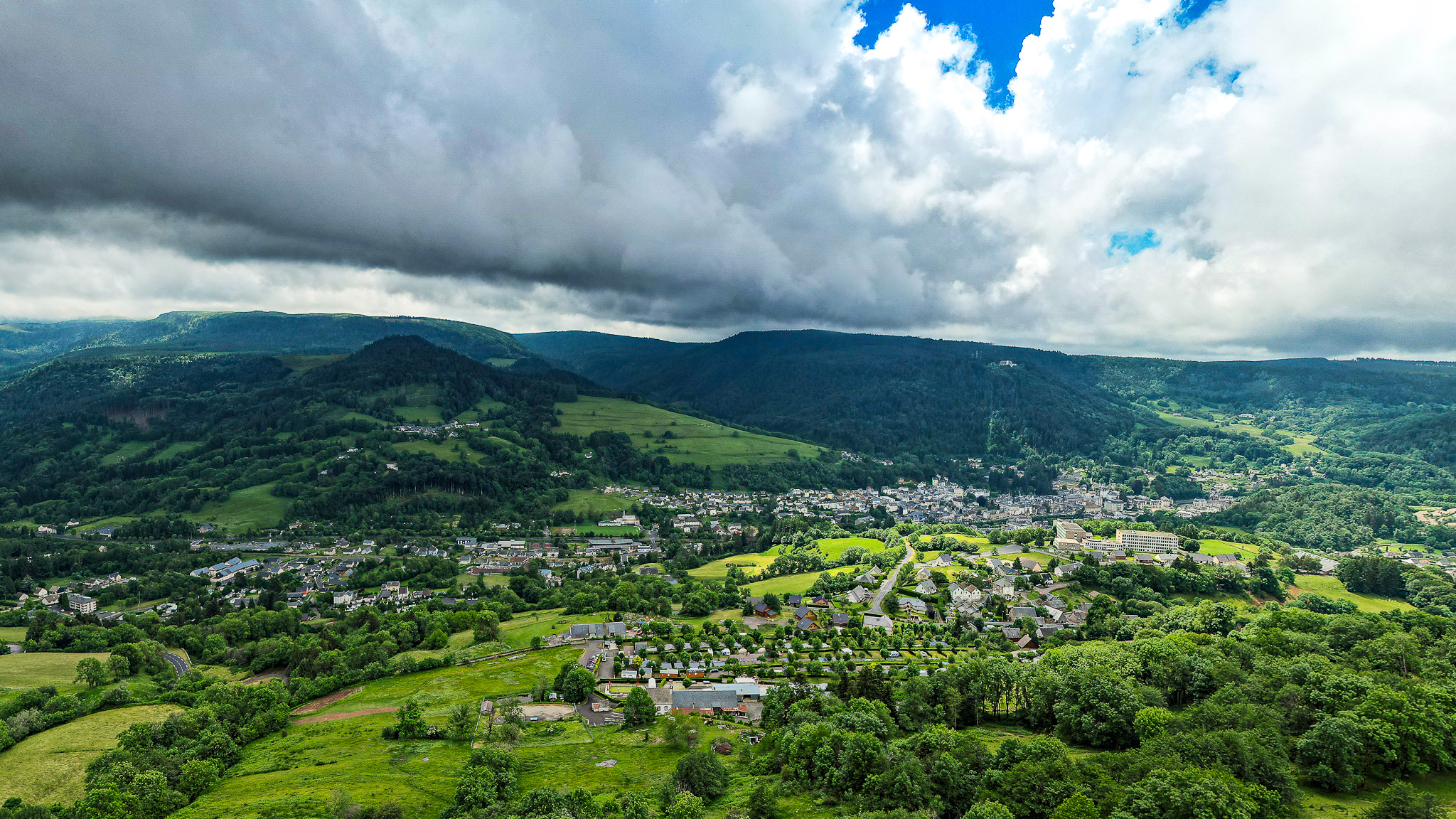 La Bourboule, a hotspot for hydrotherapy in the Massif du Sancy
La Bourboule, from high-end hydrotherapy to popular hydrotherapy.
Between the two wars, La Bourboule welcomed a bourgeois clientele from France and abroad in the Massif du Sancy. it was one of the most important city of hydrotherapy with the city of Vichy. Its architecture, its houses, the Fenestre park are the teflet of its prosperous years.
After the war, under the impetus of social security, the city became the most important spa resort specializing in the respiratory tract of children and adults. it reached its peak in the 1970s.
The Bourboule and the Dordogne
The Bourboule is crossed right through by the Dordogne, the emerging Dordogne from the foothills of the Puy de Sancy, the Vendeix and Cliergue streams confluence with the Dordogne at the level of the Bourboule.
La Bourboule: an original architecture
La Bourboule includes many monuments of architectural vakeur. The town hall of La Bourboule occupies the former casino of the Thermes, Les Grands Thermes, symbol of thermalism in La Bourboule, built at the end of the 19th century is the symbol of the prosperity of the city. The thermal baths of Choussy, closed in 2016, may benefit from a renovation soon. Finally, hotels, residences, houses, shops reflect the glorious history of La Bourboule.
La Bourboule: Fenestre Park
Over an area of 12 hectares to the south of La Bourboule, this park was built for children in the 19th century. the Park has many free or paid attractions. it consists of many lawns, ponds, groves, trees.
Vidéos & Photos - La Bourboule, a hotspot for hydrotherapy in the Massif du Sancy