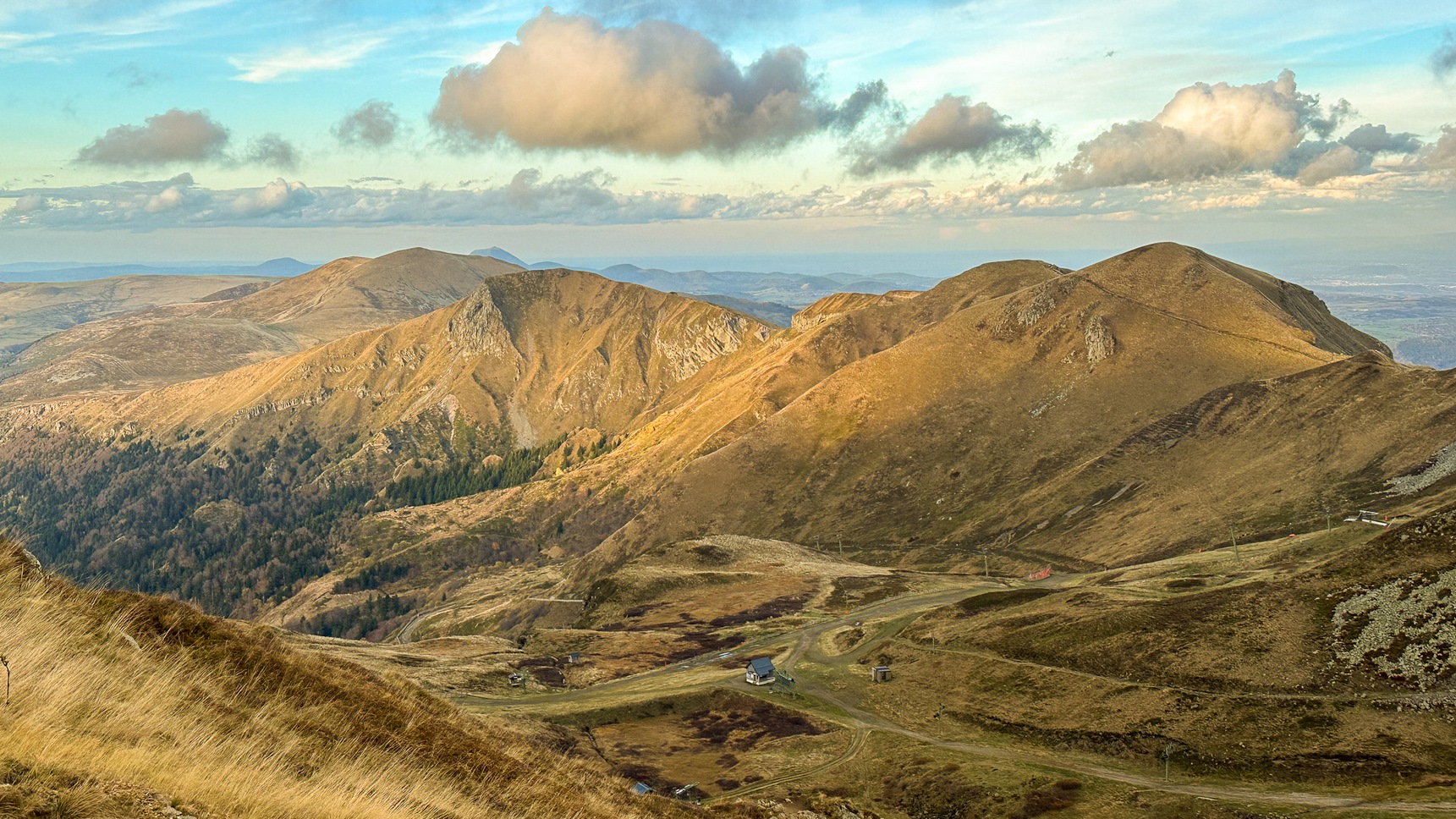 Photos - Le Sancy and its Natural Park
Exploring the Sancy natural park in Auvergne
Nestled in the heart of the Auvergne region, the Sancy Natural Park is a hidden gem just waiting to be explored. From its beautiful lakes and rivers to its incredible wildlife, this park has something to offer anyone who loves nature. Let's take a closer look at why you should plan a trip to the Sancy Natural Park
The fauna and flora of the Sancy natural park
One of the main attractions of this park is its rich and diverse wildlife. About 175 species of birds call it home, as well as many mammals, chamois, mouflons, reptiles, amphibians and insects. Visitors can also observe chamois, roe deer and foxes in their natural habitat. It is therefore an ideal destination for bird watchers and nature lovers!
The lakes and rivers of the Sancy natural park
The many lakes: Lac de Guery or Lac Pavin and rivers like the Dordogne are another highlight of this park. The Sancy mountain range provides a magnificent backdrop to these magnificent bodies of water, which offer great opportunities for swimming and fishing. The region is also home to spectacular waterfalls such as the Grande Cascade au Mont Dore which will not fail to take your breath away!
Recreational activities in the Sancy natural park
The park not only offers magnificent views, it also offers many activities that will keep you entertained throughout your stay. You can hike or cycle one of the many trails in the area, or even try rock climbing if you're feeling adventurous! There are also many picnic areas where you will be able to relax with your friends or your family while admiring all the beauty. that surrounds you like beautiful sunset at Puy de Sancy.
The Sancy Natural Park is truly an amazing place to visit. visit if you want to get away from it all and discover the sights and sounds to discover. breathtaking in nature. Whether you're looking for a relaxing getaway or an adrenaline-filled adventure vacation, there's something for everyone here! So don't wait any longer and start building. plan your trip to the Massif du Sancy today!