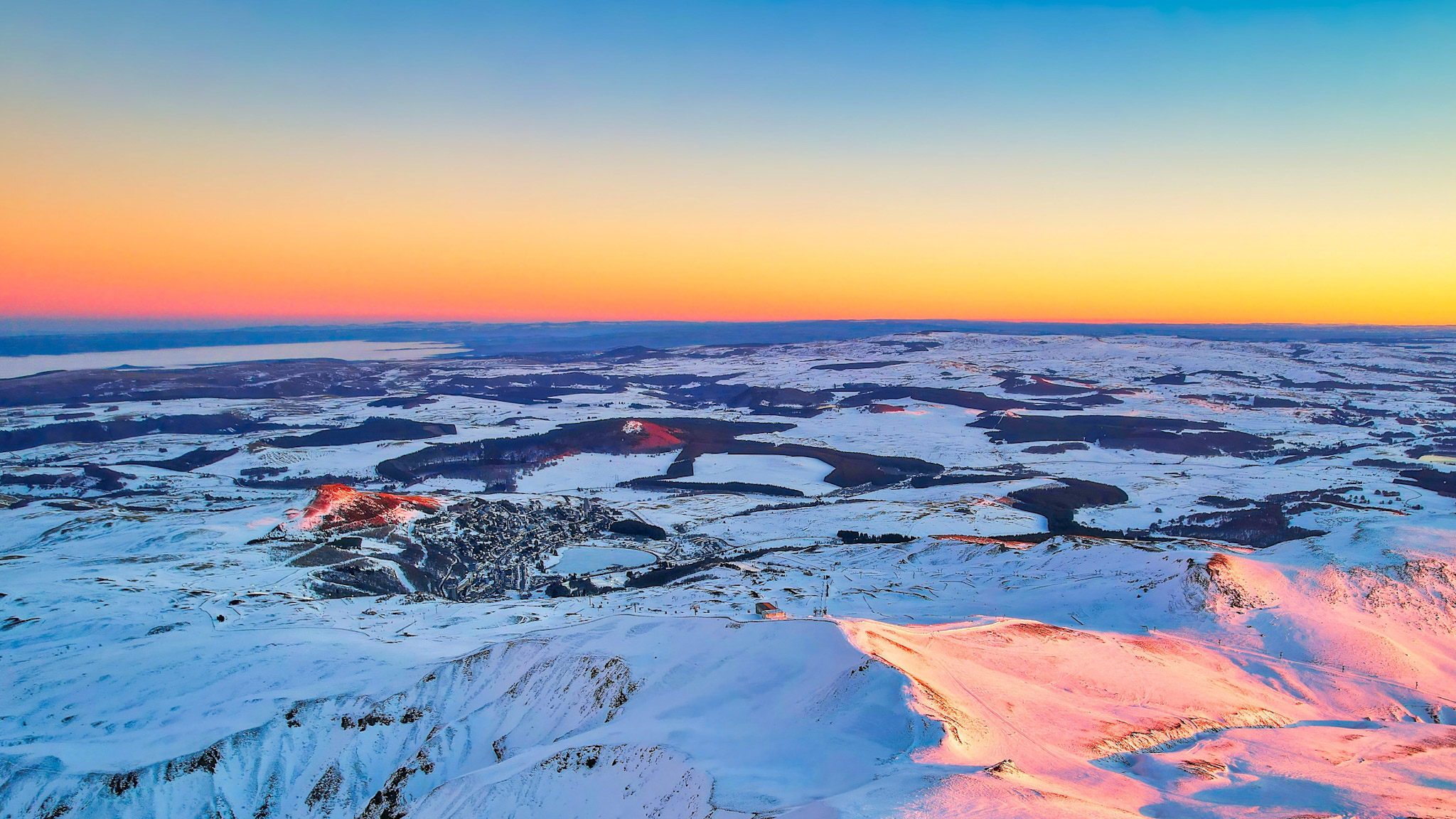 Sunset at Super Besse
Sunset over Super Besse in the snow
During the winter period, we can witness magnificent sunsets over the resort of Super Besse, the sun indeed sets in front of the resort.
Discover the village of chalets and the Puy de chambourguet in winter colors
In Super Besse, the light of winter reflects on the snow and gives magnificent colors to the Puy de Chambourguet. the Village of chalets and the residences are dressed in pretty colors at the end of the day.
Discover the town centre, the ski slopes and Puy de la Perdrix at sunset
The snow present in the ski resort of Super Besse during this period transforms the winter sports resort at sunset.
Vidéos & Photos - Sunset at Super Besse