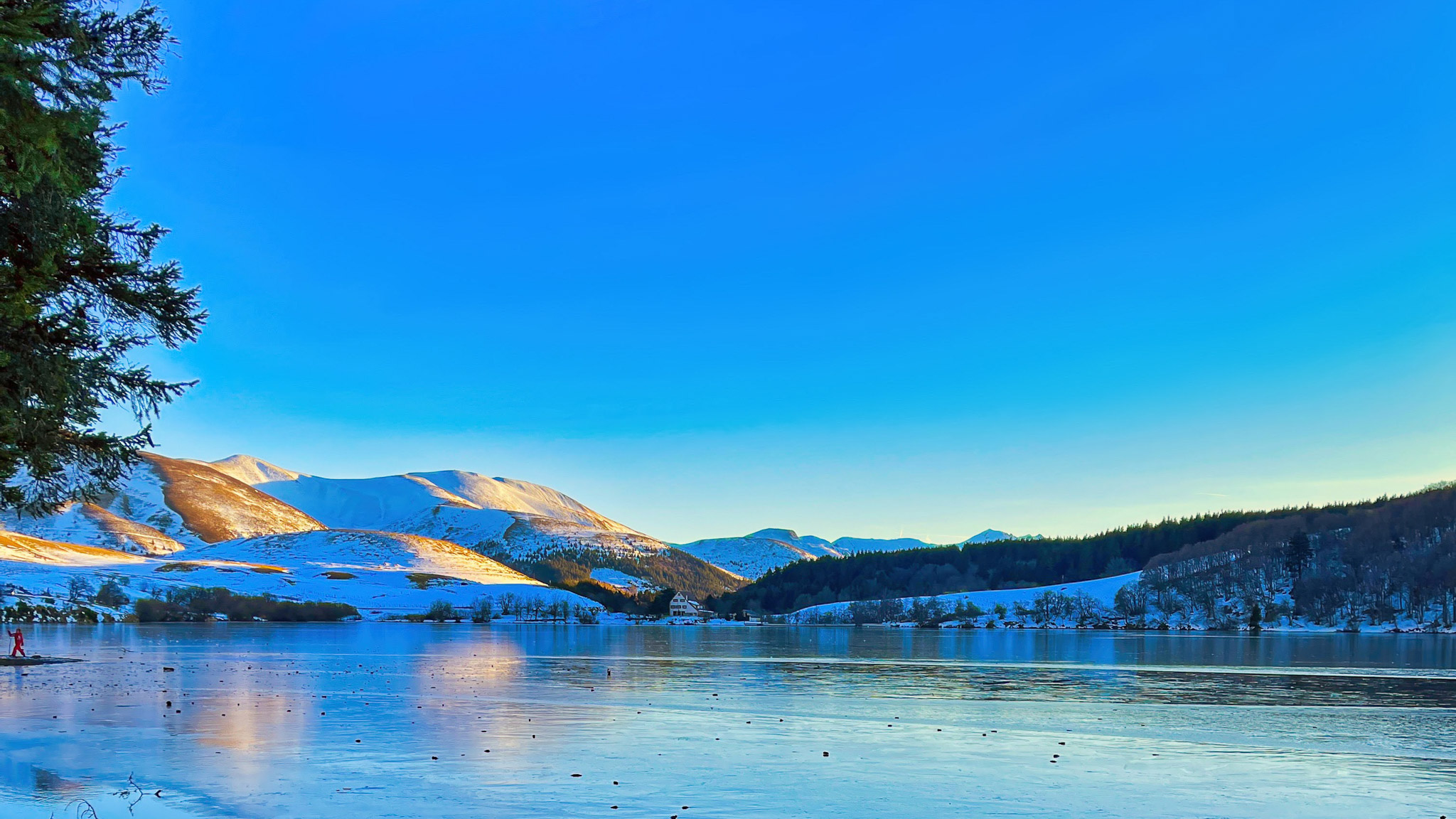 Lac de Guery at Mont Dore under the snow
Lac de Guery, the highest lake in Auvergne
Lac de Guéry, the highest lake in the Auvergne region, is close to Mont Dore. this site is bordered by the Banne d'Ordanche, the Massif de l'Aiguillier and the Tuiliere and Sanadoire Rocks.
A lake of volcanic origin
The Lac de Guéry at Mont Dore in the Massif du Sancy is a volcanic jewel with an area of 25 hectares that fascinates with its natural beauty. Consisting of a magnificent humid landscape, this site is not only a delight for the eyes, but also for the fauna and flora that flourish there. With its exceptional biological richness, Lac de Guéry is a must for all nature lovers.
A site preserved by the Puy de Dôme department
Until 2021, a vast area belonged to the EDF company. But now, a different entity stands proudly at the helm: the Department of Puy de Dôme. And it's definitely not a place you would let fall into ruin! They have sworn to protect and cherish it for generations to come. The department is committed to protecting and preserving this natural space near Mont Dore. An exemplary initiative for the preservation of the natural wealth of the Massif du Sancy
Vidéos & Photos - Lac de Guery at Mont Dore under the snow