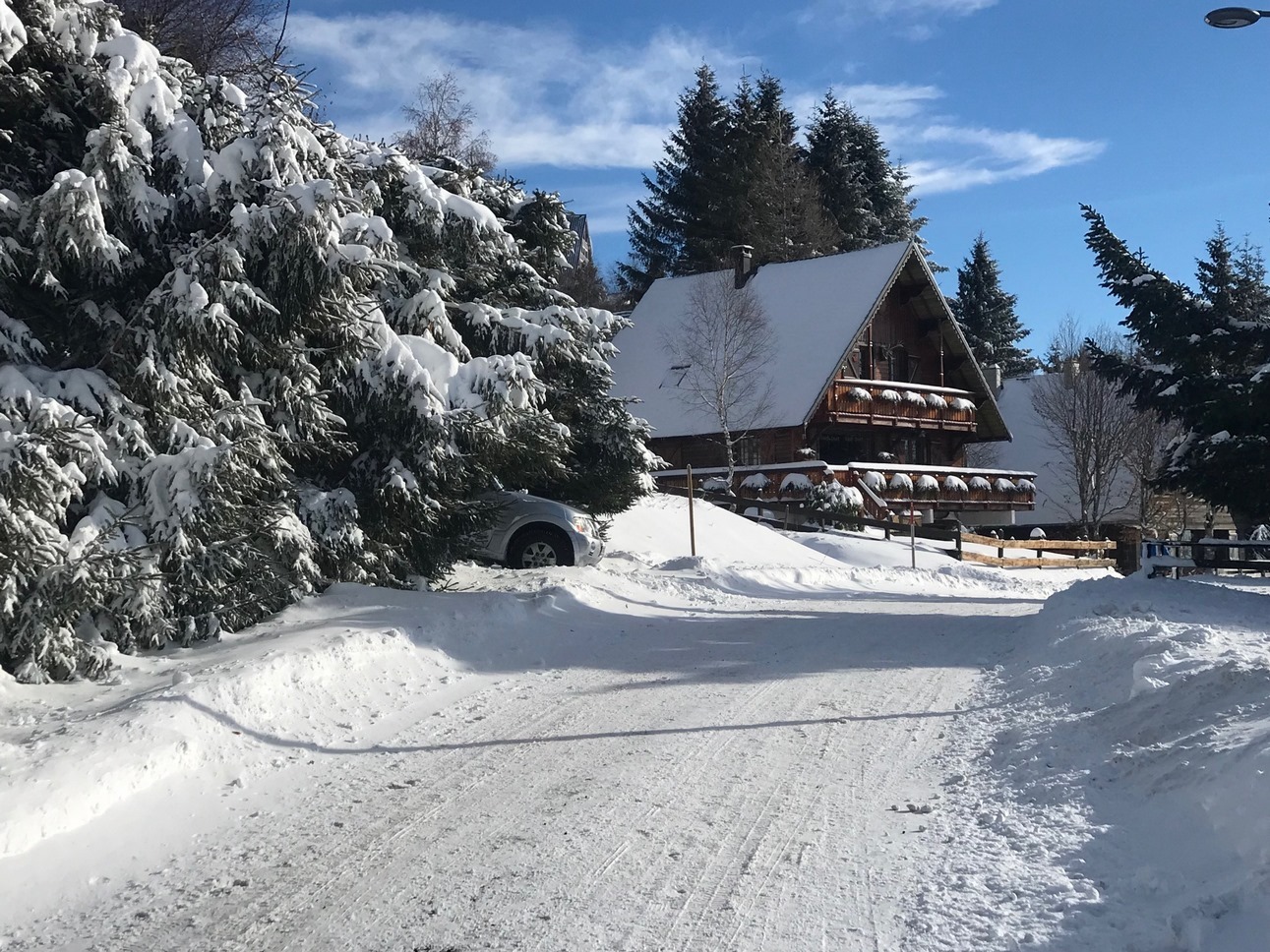 Chalet l'Anorak in Super Besse - the chalet car park
Chalet in Super Besse with private parking in winter
Parking at Chalet l'Anorak in the snow is an essential asset for guests staying in Super Besse during the winter. Located near the chalet, it offers private and convenient parking for guests during their stay in the mountains.
Comfort during your stay in Super Besse
This private car park allows guests to enjoy a peaceful stay, without having to worry about finding a parking space in the crowded streets of the ski resort. By having their own dedicated space, customers can feel safe knowing their vehicle is nearby and easily accessible at all times.
Spend your holidays on foot
A major advantage of the Anorak chalet is its proximity to the amenities of the village. Customers can easily walk to shop, commute or access the ski slopes. This adds a touch of comfort and convenience to their stay, saving them time and energy by not having to search for a parking space every time they want to go somewhere.
Regular snow removal from the car park
In winter, the car park is kept snow-free to make your stay at Chalet l'Anorak even more pleasant. The car park is cleared of snow on a regular basis in order to facilitate customer travel, reduce the risk of slipping and ensure optimal accessibility for vehicles.
3 to 4 places in the parking lot of the Anorak chalet
In addition, this car park can accommodate up to four vehicles, which is ideal for groups or families traveling together. Each vehicle can be parked safely, with enough space to move around easily.
An asset during your stay in winter
Parking at Chalet l'Anorak in the snow is a big plus for guests staying at Super Besse during the winter. It offers private and convenient parking, close to the chalet and village amenities. Travel on foot is made easier, allowing guests to fully enjoy their stay by avoiding the hassle of finding a parking space. In addition, regular snow removal from the car park guarantees optimal accessibility to vehicles.
Vidéos - Chalet l'Anorak in Super Besse - the chalet car park